Sunday at the shop wasn't bad – not spectacular, but OK. Dionysus stopped by to pick up his keys that he left on Friday night – only to discover that one of his roommates is a regular customer – too funny.
Jim stopped by at the end of the day to talk a little business before I leave for almost two weeks. Nothing major.
It was also recycling day at the shop: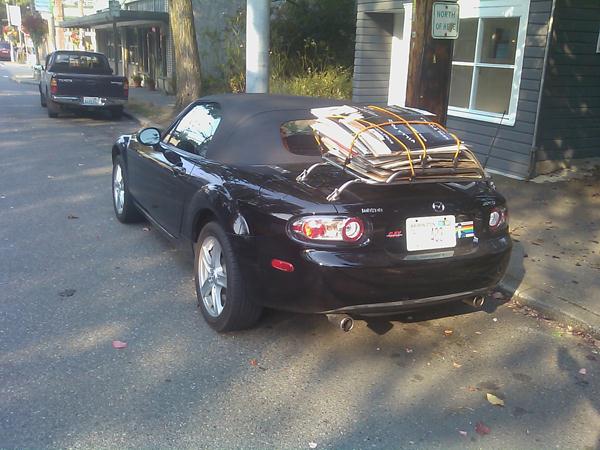 After work it was a house warming in the oddest house I've seen in years… there was pink ceramic bathroom tile (the 2×4″ size) completely covering the dining room ceiling – and there was a recycled marble floor made from what I'm guessing were panels from a men's room that got torn out. Odd sub-panels (electrical) everywhere – I was too stunned to even take pictures. Maybe next visit.
And the only other news is of my recent parking pass run. Not perfect but close enough for the parking attendants: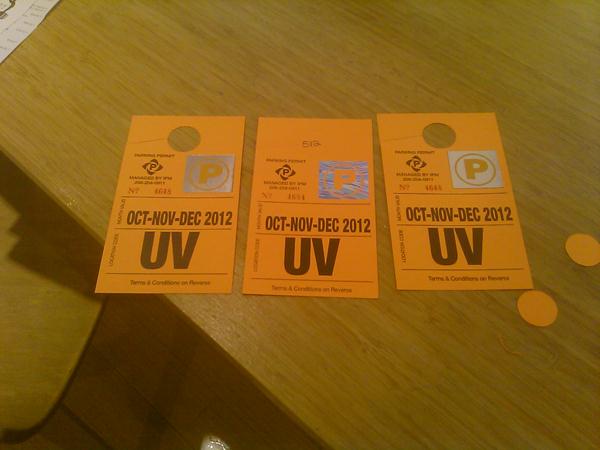 The one in the center is the original.
Now if I could just get packed for the Birthday Ramble.
[208.1]