Normally it doesn't take me this long to pack, but I've got two trips to pack for:
Vancouver-San Francisco on Island Princess
Cabo San Lucas for a week
With an overnight stop at home to swap bags. Yikes – another trip of packing heavy since I've got some things for hummingbird and some things he ordered which means the gusset is unzipped on my bag: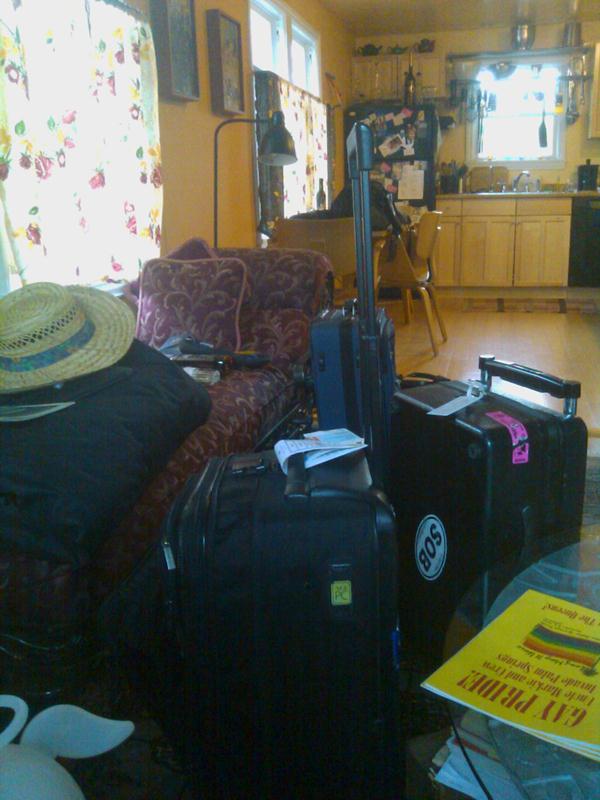 In fairness, some of those bags are CaddyDaddys, but his suit bag isn't even in the shot.
Swanda came over for a farewell steak dinner. The last time those two had seen each other was just after Christmas when Swanda had just been put on oxygen – and oddly enough CaddyDaddy remembered the meal from back then – leftover prime rib from a Christmas dinner.
Off in the morning – have prepped two omelets for reheating in the morning.
[206.9]