Out of the condo around noon so we could stand in various lines for an hour and a half to get all our various immigration and customs stuff done, and our travel documents.
So, where are we going?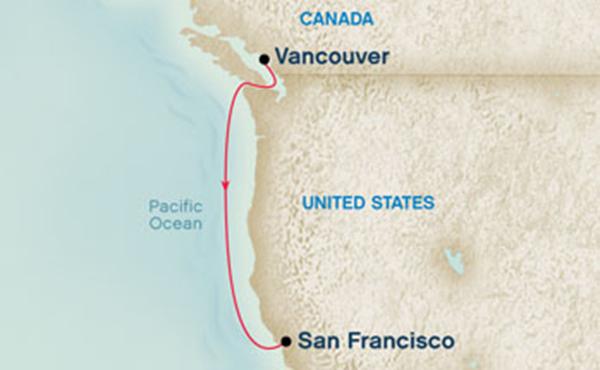 Two nights at sea from Vancouver to San Francisco – this will be CaddyDaddy's first cruise – though a year and a half ago he booked one for May 2013 that was really cheap for an inside single cabin – I think there will be a dozen people I know on that cruise – three nights, $48. Had to have been a computer glitch.
We have a mini-suite for the trip , not their biggest, which would be the suite, which is twice as wide as our cabin: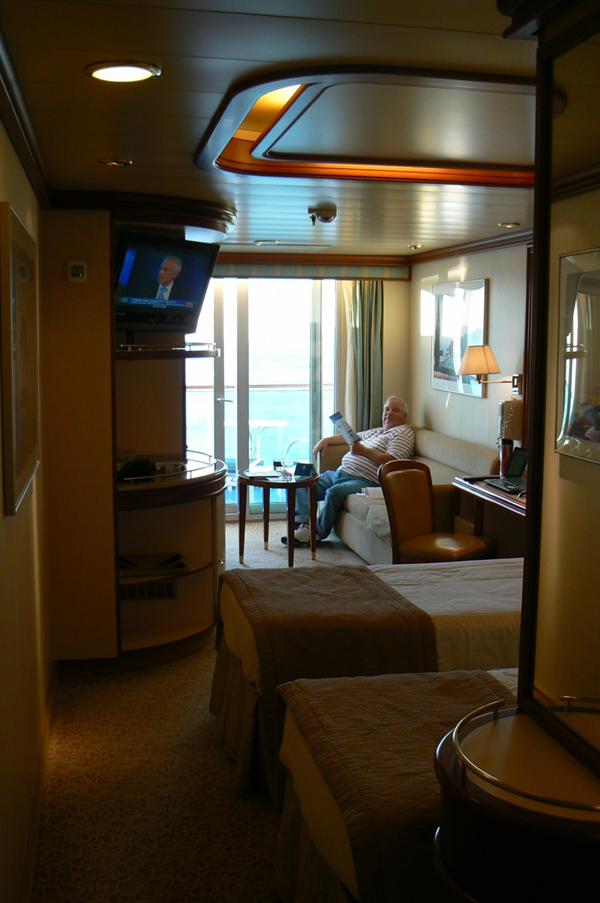 Two flat screen TV, deck with reclining chairs, pretty nice.
3:30 and we set sail during the life vest drill – doesn't CaddyDaddy look good in orange?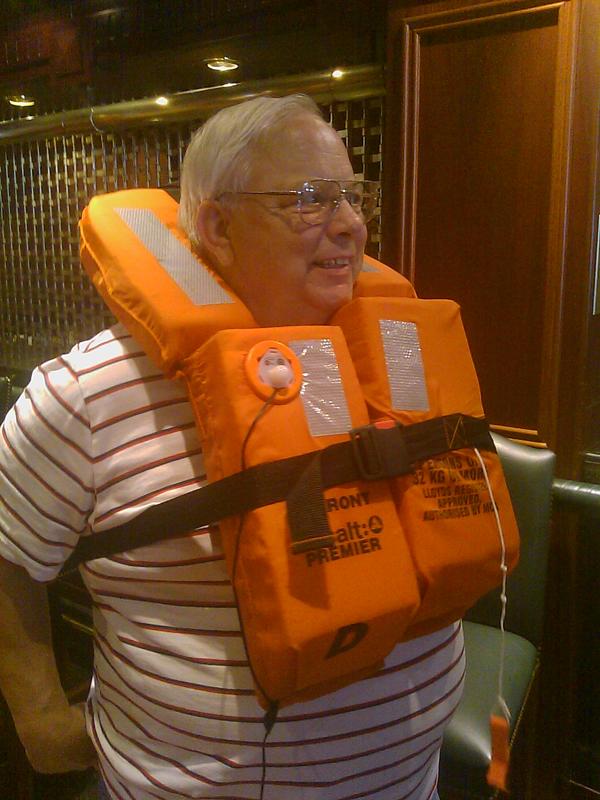 7pm finds us a dinner in the Bordeaux Room on Level 5: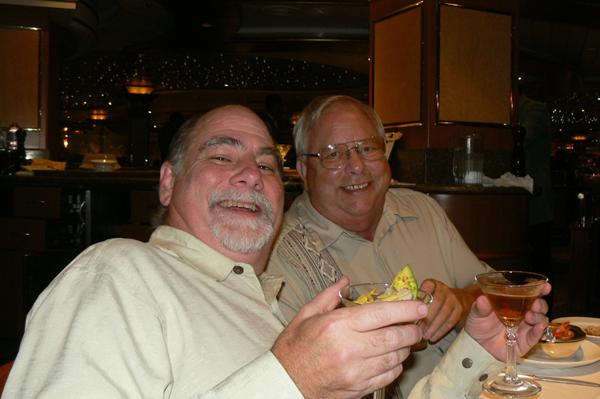 No shows for us tonight, just back to the cabin to hang out and drink whiskey.
[? ? ?]