A lazy day at sea today. Just what a birthday cruise should be.
Some random pictures…
The Lotus Pool on Deck 14: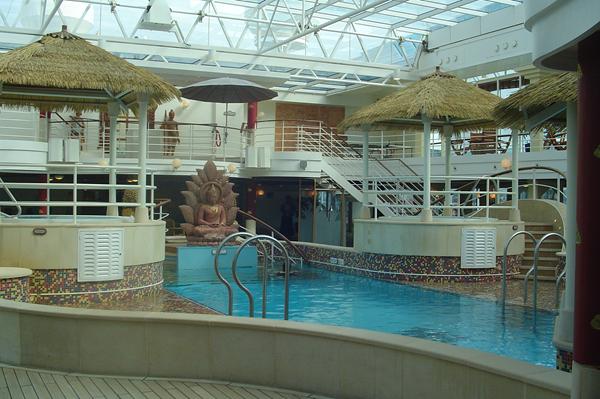 Red snapper ceviche with dinner tonight – I skipped dessert and had another one of these for dessert.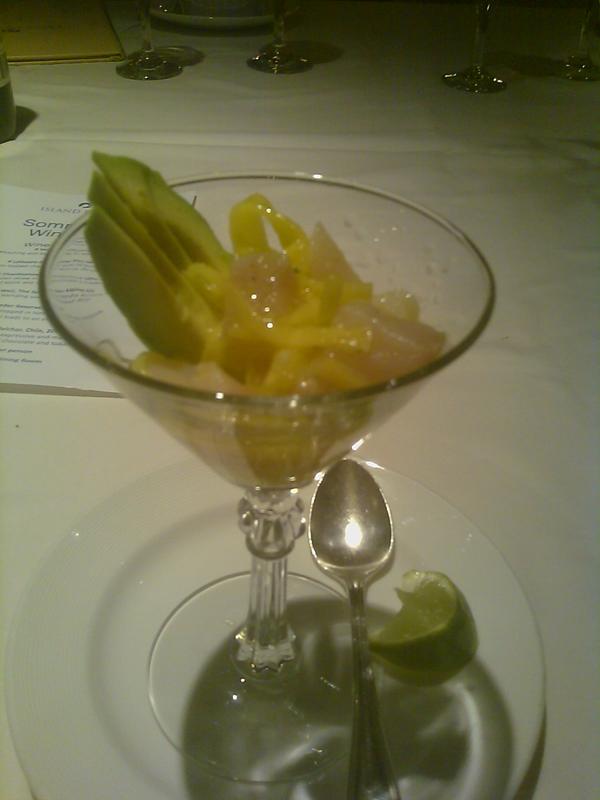 And from the evening show, Down On The Bayou, this little number: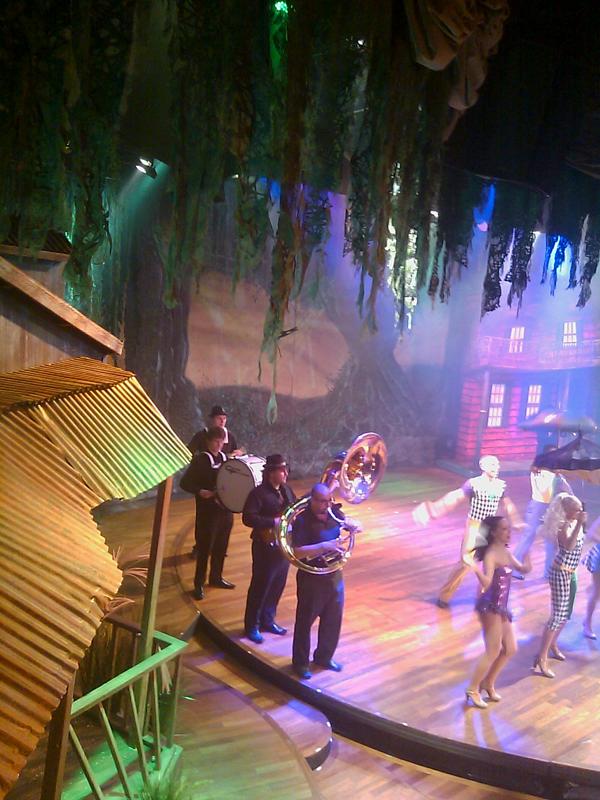 And who says tuba players can't get jobs at sea.
Time to pack it up for tomorrow we arrive in San Francisco. Just a little duty free shopping for Vodka and Jamesons and we are ready.
[? ? ?]