Eggs, tortillas, salsa for breakfast…. Well, with bloody marys.
Then we move onto the afternoon snack – look, more tortilla based snacks thanks to the two burner cooker in our suite. Cheese, sour cream, etc. in a nice fried flour tortilla: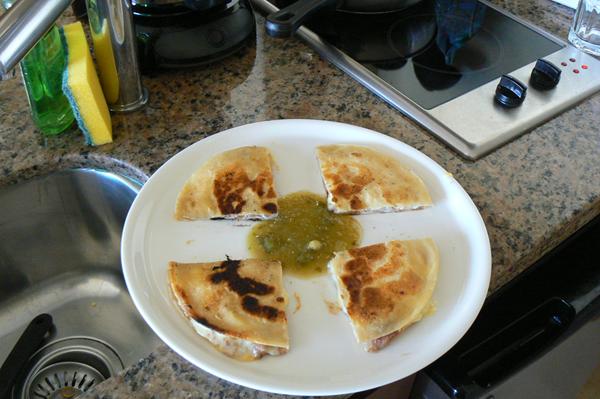 But the refrigerator is starting to look low, so after my afternoon snack I'm down the hill for more supplies when I come across the Cabo San Lucas Fire Department Gift Shop where I found this lovely pin: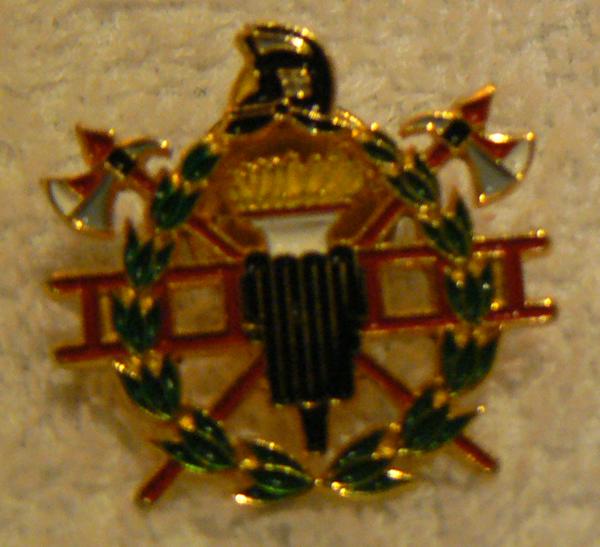 And here is the fridge after the run: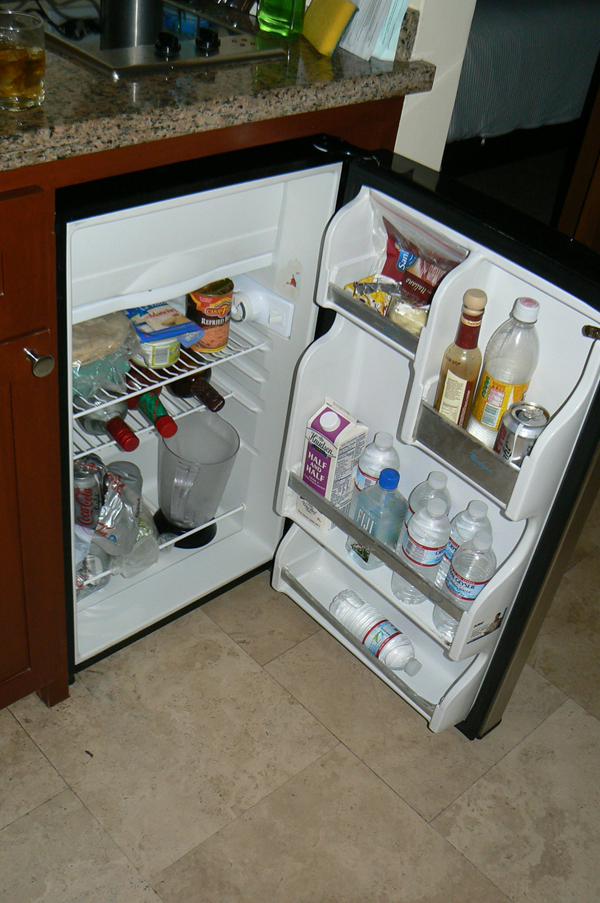 Eggs, sour cream, beans on the top, then bourbon, vodka, bloody mary mix, rum on the next shelf, then Diet Coke, chicken breasts and a blender full of ice… in the door, cheese, salami, salad dressing, tonic, water, half and half – a well-stocked fridge.
And our lovely dinner that night – pork chops and salad augmented by ice cream sandwiches from the store downstairs after dinner: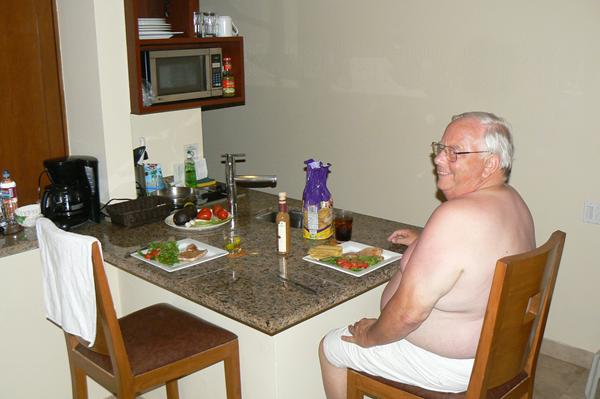 Nice to be able to cook in the room, even if the run to the grocery store in the heat almost killed me in the Cabo heat.
[? ? ?]