Another lazy day around the resort – with breakfast at the pool bar since we are out of eggs – maybe it's just an excuse to drink mimosas.
As for going for the gold – that would be Alaska MVP Gold. I made MVP on the trip down here, and with the travel booked for the rest of the year I was half way to making Gold, but it was the dilemma of whether to do a couple of mileage runs to get all the way to 40,000 flight miles by December 31st.
This afternoon I booked BLI-HNL-BLI for 5428 miles and a couple of hours in the Honolulu Crown Rom having drinks before getting back on the plane. That leaves me 1,711 miles short of Gold if my calculations are right – Denver, LA, San Diego, Palm Springs all fall into that mileage range. Maybe I'll do a quick visit to the parents and pay for the LA leg.
For dinner tonight we decided to try the beach front restaurant Mango Plaza – unfortunately I forgot the good camera (with its great low light lens) so these are the crappy camera phone pictures: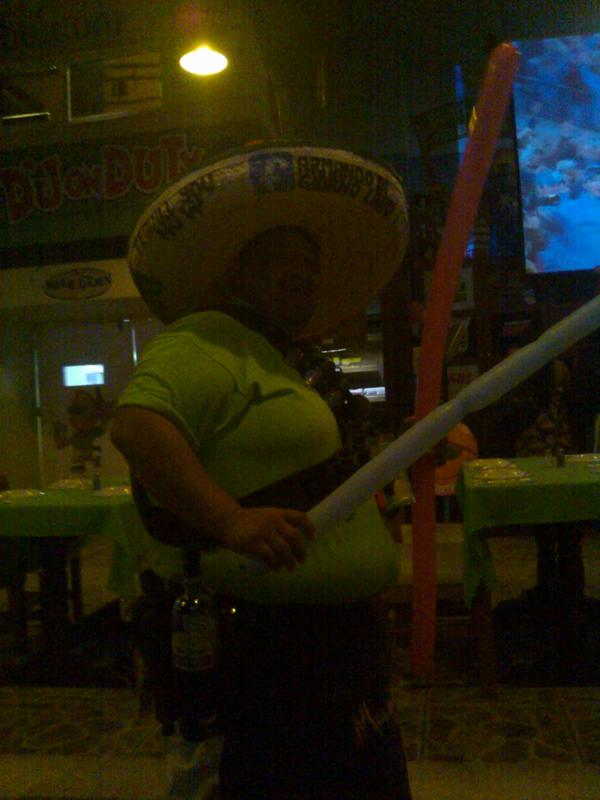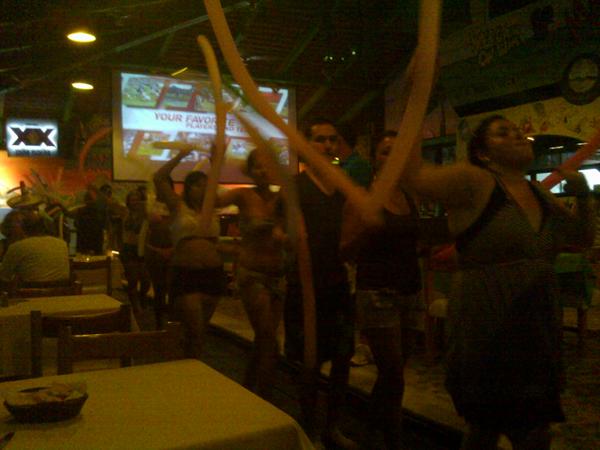 Just think "Spring Break" bar and you have an idea of what we had dinner through – but the ceviche platter was really good – CaddyDaddy had the enchiladas with red sauce.
Only a couple of more days and its back to reality.
[? ? ?]