It must be fall – wine tastings every Monday, usually more than one.
Today's two – Bianco Rosso (Italian and French) and VI (down in Tukwila).
I only made it to the Bianco Rosso tasting on Capital Hill – and even that one not for long. I got about half way through before I bailed to go home and pack. Jim was there probably for about three hours since he wasn't going to the Tukwila one either – which I can understand since he doesn't drive and it would be a hellish bus commute (if even possible).
Packing, packing, packing.
5 bottles of wine, and one of Pear Brandy for Jen and Kennan as a thank you for dealing with my parents. I'll be staying out there and commute to the parents in my mother's car. The plan is to drive the car back to Seattle on Thursday so I've got to pack clothes for the road, an inverter so I can use the laptop as a giant GPS unit, and try not to have too much checked luggage since I'm flying down and driving back.
Let the adventure begin.
Opps – forgot to show off my first cask – a gift from Jim for my birthday!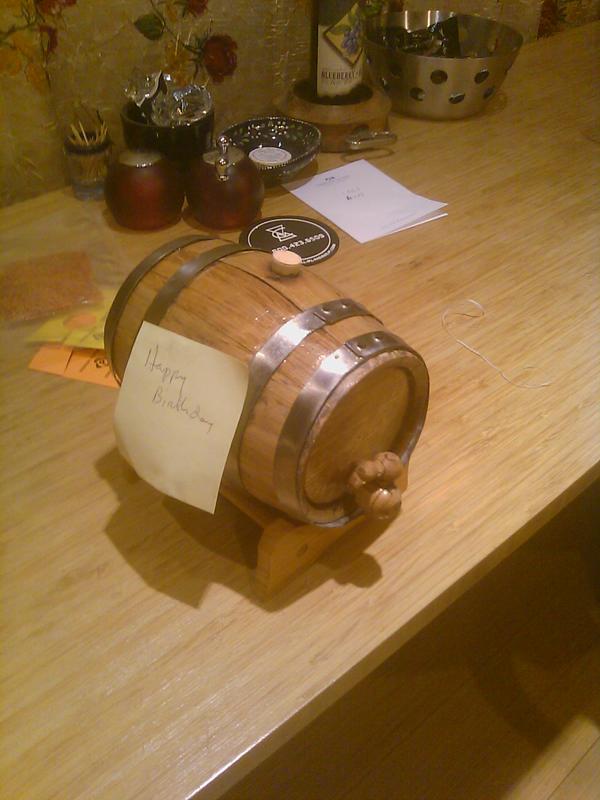 I'll have to fill it on my return.
[210.2]