Many thanks to Swanda for picking me up at 5:15am and taking me to the airport – only he would I ask for that early a ride as I know he is already awake. In fact, he had another errand after me and before he headed to work.
Today's journey is SEA-LAX-SAF (Seattle to Los Angeles to Santa Fe) and all the flights were thankfully on time – which is good because there is only ONE LAX-SAF flight a day.
At the LAX Board Room…. Bloody Mary and Bloody News. And my plane: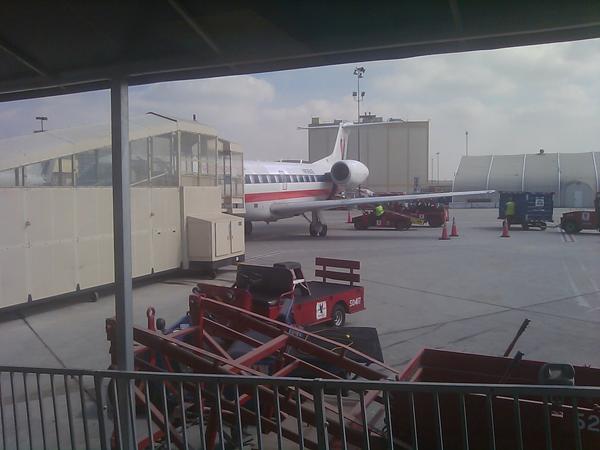 And the view: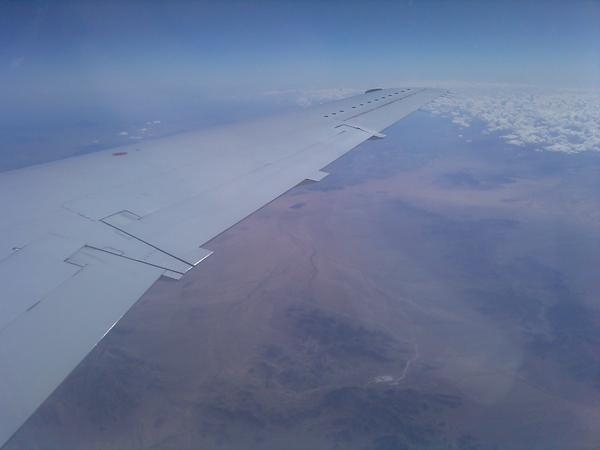 Arriving in Santa Fe a little early – more time to kill. Jen will be picking me up at the same time that she picks up NJ who is flying in from the other direction: DFW (Dallas-Ft. Worth). Luckily there is a restaurant with comfy seating for most of my wait (they close at 4pm).
After NJ arrived and we collected her luggage it was off to El Castillo to see the parents, drop off NJ, and pick up the car for me. It was a nice visit, and luckily I'd had a snack at the airport since we didn't get to Jen'splace until after 7 – me a little later as I stopped at Trader Joe's to stock up of liquor since it's cheaper than in Seattle.
And the final shot of the day – driving away in Mom's Miata to sell in Seattle to get that off my father's plate: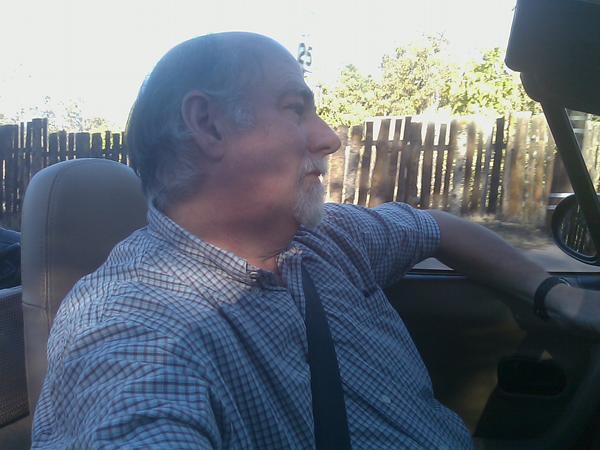 So, if you know anyone in need (well, does one REALLY need a sports car – yes) a 1999 Mazda Miata MX-5 with 83,000 miles (after the trip home) – British Racing Green with tan top and tan leather interior, Bose stereo, electric everything, cruise control, aerodynamic package, Nardi leather-wrapped steering wheel – all for the unbeatable price of $5600.
Hopefully my friend Glenn will buy it to upgrade from his current high-mileage Miata, but who knows.
[209.7]