Out of the house at 7:45 this morning (damn this trip is getting a lot of these early mornings) heading to Wolf Creek, Utah (north of Provo). Think 13 hours behind the wheel – didn't get in until 8pm, but it was a beautiful fall drive with the aspens turning yellow and the oaks turning red.
Some random cell-phone shots as there was no stopping except for food and gas. Speaking of food – my lunch stop in Durango at :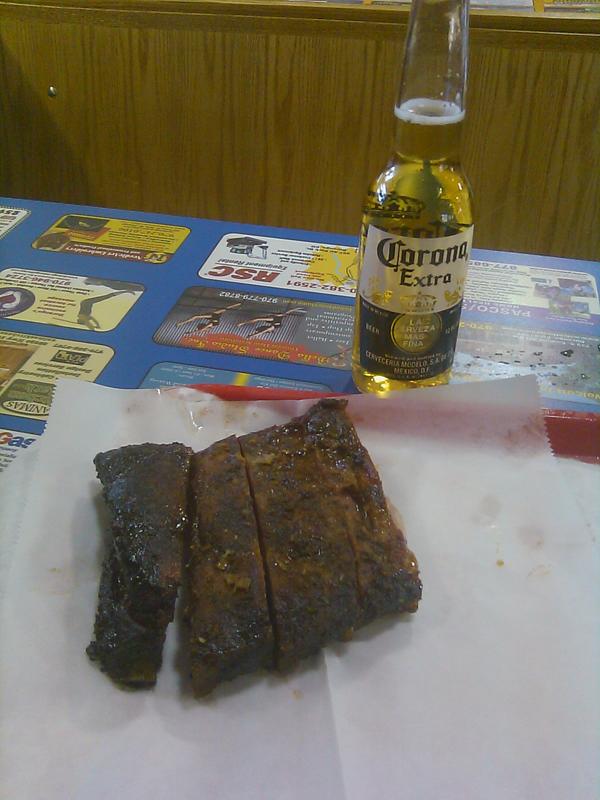 That would be the ribs (and beer) from Serious Texas BBQ, but I'm not sure a Mango Chilpolte Sauce is really Texan. It was good though. And look at the BBQ on the hoof that I got stuck in!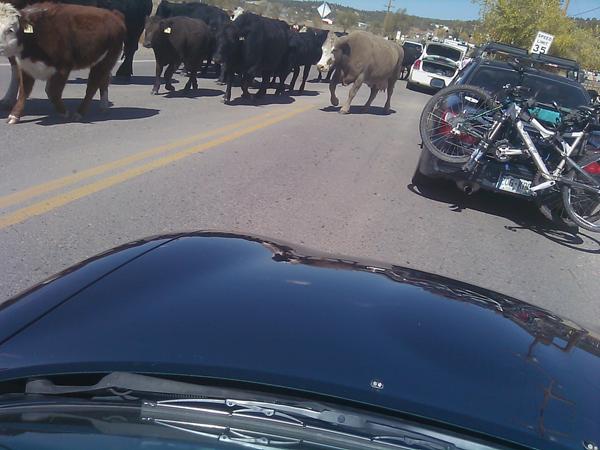 Should have taken a movie since they were on both sides of the car.
I'd forgotten how much I love the scenery of Utah (though not the politics)…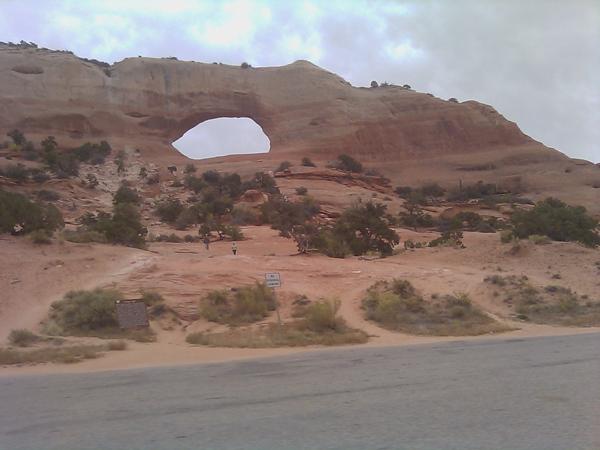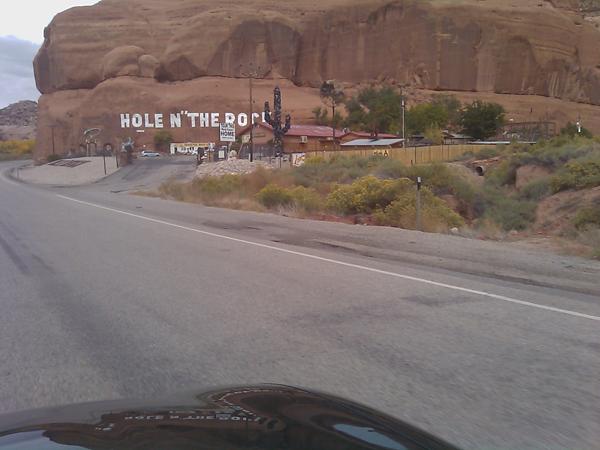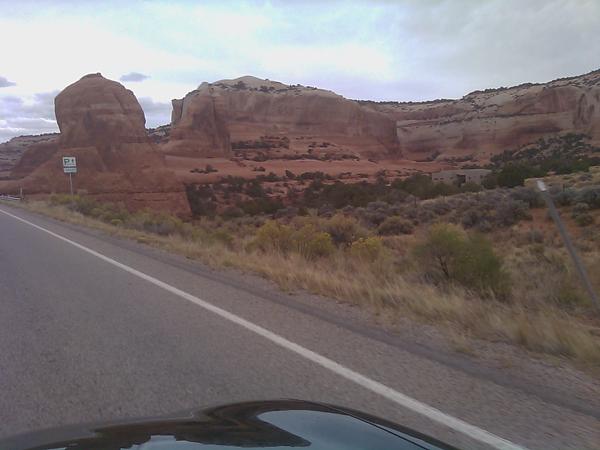 So, that was my day.
{? ? ?]