After yesterday's 13 hour drive I've decided to add a stop in the journey as to not make it another 13 hour drive, merely a 9 hour drive (but I gain an hour crossing into Oregon).
Not so many pictures today as Southern Idaho is not nearly as photogenic – looks more like Kansas with all the flatness and farming.
So, today we only have one photo, and this one is in honor of my friend Bliss: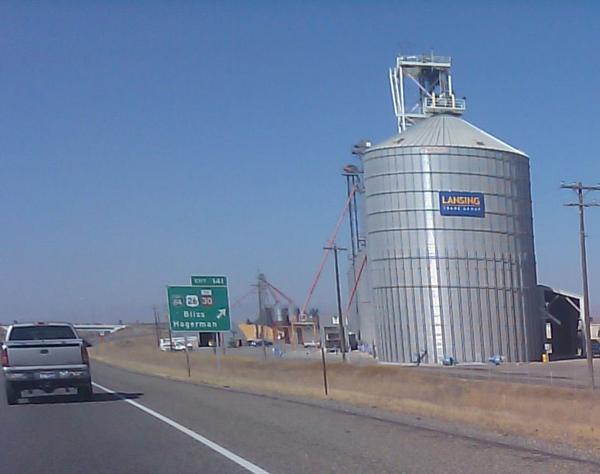 Hopefully you can see that this is the exit to Bliss.
Today's stop is in Pendleton, Oregon where I'm staying at the same TraveLodge (now remodeled) that I stayed in on one other road trip. A shout-out to Kelvan, the cute native boy working the front counter.
I even ate at the same restaurant (The Hamley Steakhouse) where I had the calamari appetizer along with an apple-smoked gouda-lettuce side salad with a Hamley's Whiskey on the rocks. The whiskey is made in Joseph, Oregon and it tasted like it had been speed aged in small oak barrels, not bad, and at $6, not too overpriced. Or it could be that since its 100% wheat-based, that is the taste profile.
It was nice to break this day up – much nicer to drive 9hours and get in before dinner rather than before bedtime.
[? ? ?]