Not a bad Sunday at the office – lots of late day action which I'm starting to see as a trend. Sales were over what I like to think of as the Sunday minimum ($500).
But the long day really started before the office, with the final packing and loading of the trunk, and after the office with a three hour drive south to Portland in a driving (no pun intended) rain.
But this was what was waiting for me at the other end…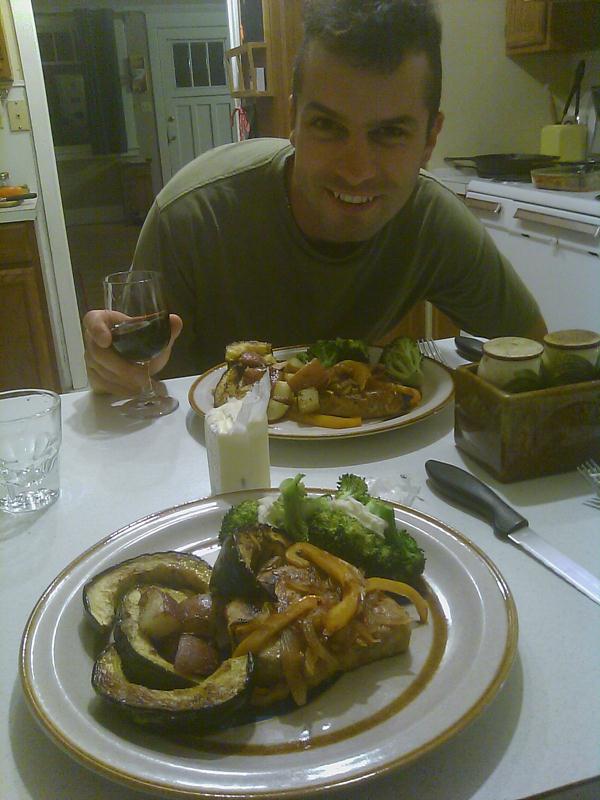 Jameson made a great meal for me, which made up for snacking all afternoon.
We both tried to wait up for Julian to get off work, but apparently fell asleep around 3am and he came home at 3:30am.
[210.5]