A little cooking this afternoon after picking up shredded beef brisket from Jims yesterday – now to brown it (this is pre-browned):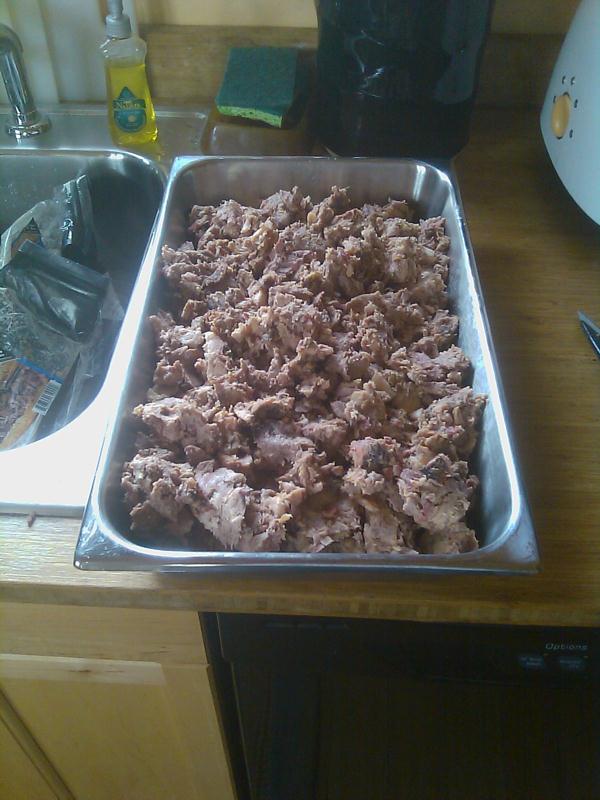 Browned the brisket, separated it into three bowls to dress at the shop with the three kinds of BBQ sauce that we stock. Sliced up three rustica baguettes to apply a spoonful of the bar-b-qued pulled beef brisket on. Yum, yum, yum – I even had some of the bread – a few carbs won't kill me, they just won't make me any skinnier.
Lots of people through the shop as you can see – even Jameson who came up from Olympia after working on his rental property for the last two days: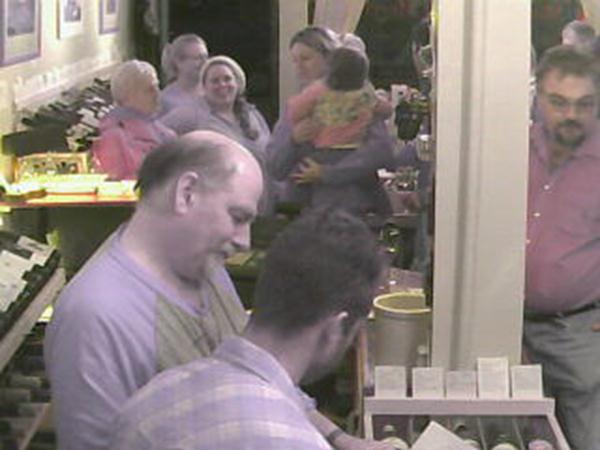 That would be the back of Jameson's head.
We (Jameson and I) left about 7:30pm and headed home to have a little steak, salad and wine dinner.
As usual, stayed up to late gabbing and I get to work tomorrow for my Monthly Friday.
[207.6]