The bags are packed for the Vegas trip. Even redid the travel documents cover to reflect a change of participants: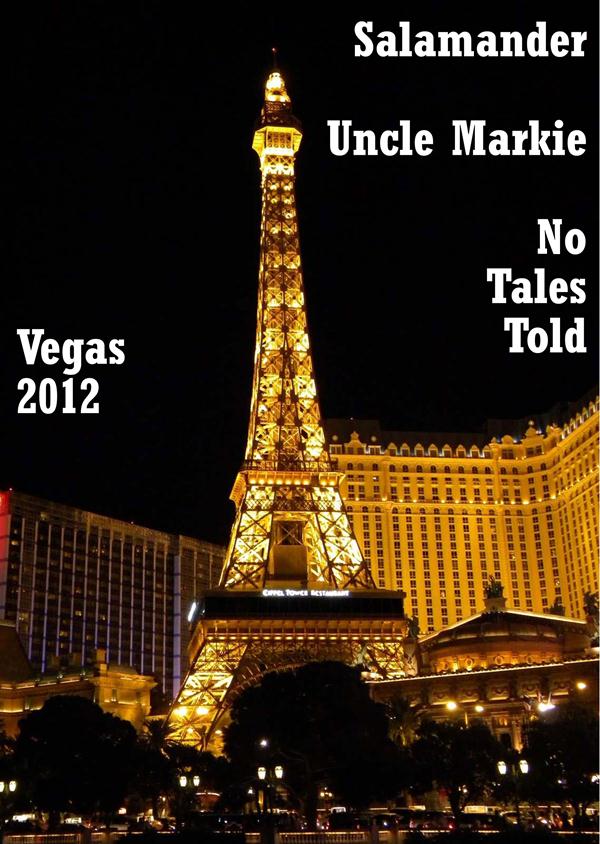 Yes, we are staying at the Paris Las Vegas for three nights, all part of this $232 package I got which includes:
Three nights in a superior room (we'll see) with two queen beds for two queens
Priè-fixe dinner for two with two glasses of wine each at 5pm (a little early for me – makes me feel like on the early bird old folks special) on Thursday
Two tickets to go up in the faux-Eiffel Tower to the observation deck
Brunch on Friday at the WorldMark property (which we will skip and do the Downunder Tour of Hoover Dam
Didn't include air, but I got air for lower $200s and a car for $85 for the three days.
Was multi-tasking packing an bread baking. There is a BOOM (Business Owners Of Madrona) mixer at the shop at 5. Well, that was the plan – it got cancelled at the last minute so now I have three bagettes and no one to eat them.
Lamb and salad for dinner.
Night-caps and cables with Jill and the adorable Lucas, Prince of Darkness (sorry, that's a bad reference to Lucas, the British electrical firm responsible for the worse automotive wiring known to mankind). Jill didn't want to pay $40 for an HDMI cable to hook up her laptop to her TV/Monitor – and I happen to have a large bucket of cables. She grabbed a VGA cable as well in case the HDMI didn't pan out.
Vegas Baby – but that will have to wait until tomorrow.
And on a sad not, so far no upgrade to First.
[208.9]