SalamanderHellbender wandered the strip while I slept in. It was a little after 10 when I wandered beyond the walls of this particular fantasy land.
And it must be somebodies fantasy land because it's 10am in the morning and people are wandering around with mini-Coronas in their hand – not to mention the plastic Eiffel towers filled with strawberry daiquiris.
Met up with Salamander in front of Walgreens (checked the Evan Williams index, $24.99, same as Oregon, $6-8 more than California) and we strolled for a bit – he found the location of Krave, a seriously upscale gay-bar that they probably won't let us in as we aren't hip enough: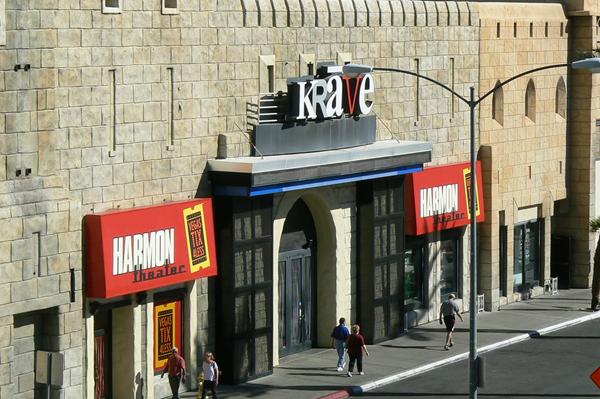 At 11 it was time for a little food for me (Salamander had a light breakfast so he needed food as well). Off to Pinks, the legendary LA-based Hot Dog stand in the Planet Hollywood Complex around the corner. I call all these places "complexes" because casino gambling is such a part of their business.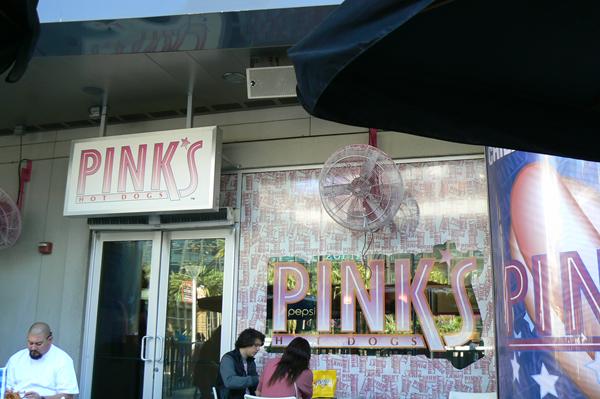 I had the Ruben Dog (hot dog, grilled pastrami, Swiss, sauerkraut), Salamander had the regular chili dog. Not bad. Wouldn't mind trying the original one in LA next time I through.
Here are some random shots from the strip starting with the front of our hotel: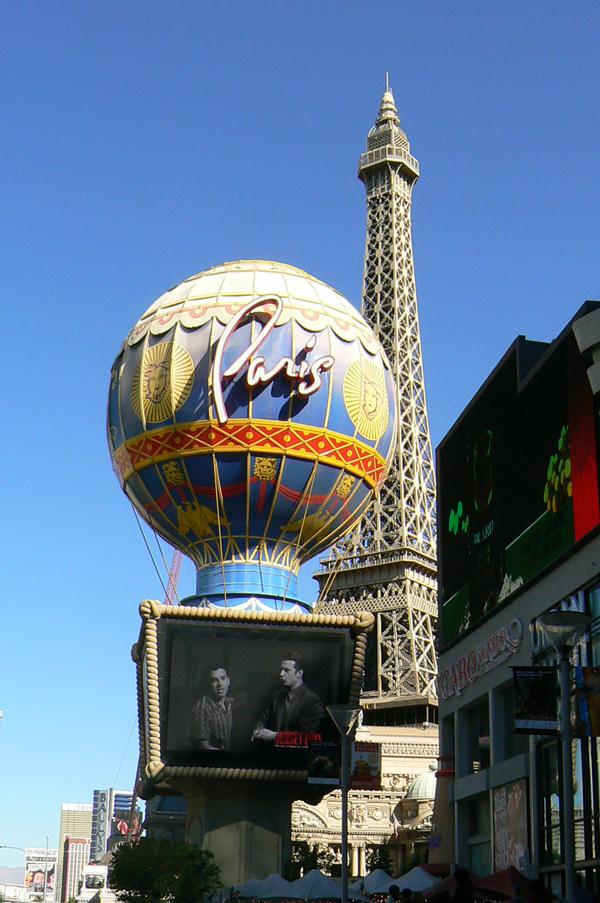 Like I said, the paint on the ballon is fading.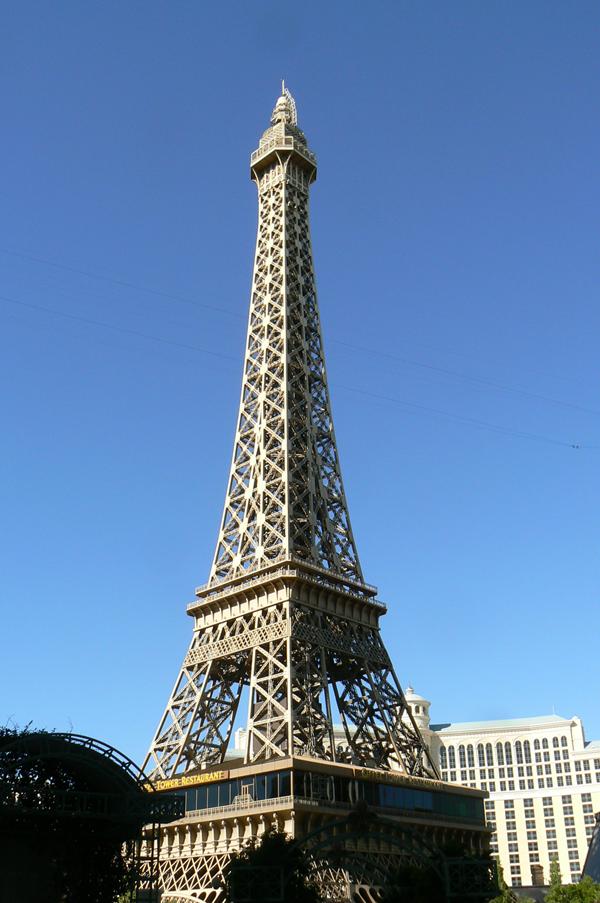 And other random shots: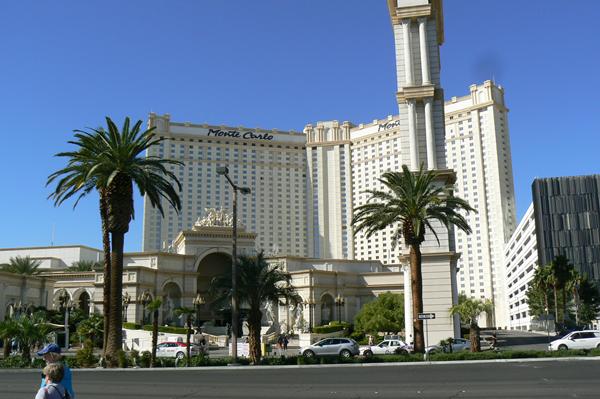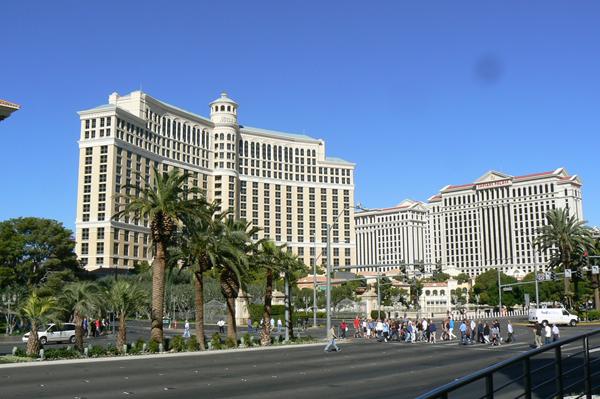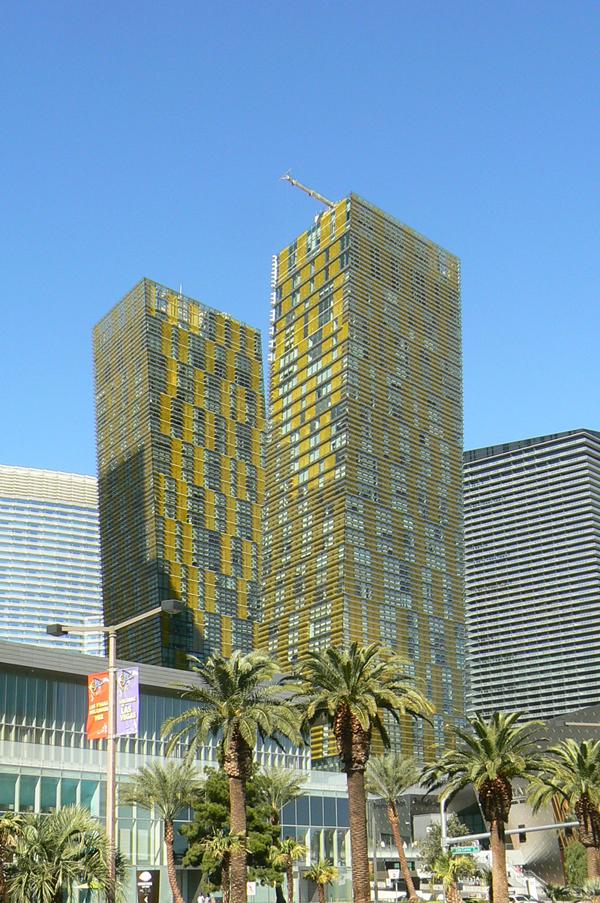 No crossing the street at ground level on the Strip – pedestrian overhead walkways everywhere.
And for that afternoon snack – how to reheat nachos in a hotel room (without using the iron, though I thought about that):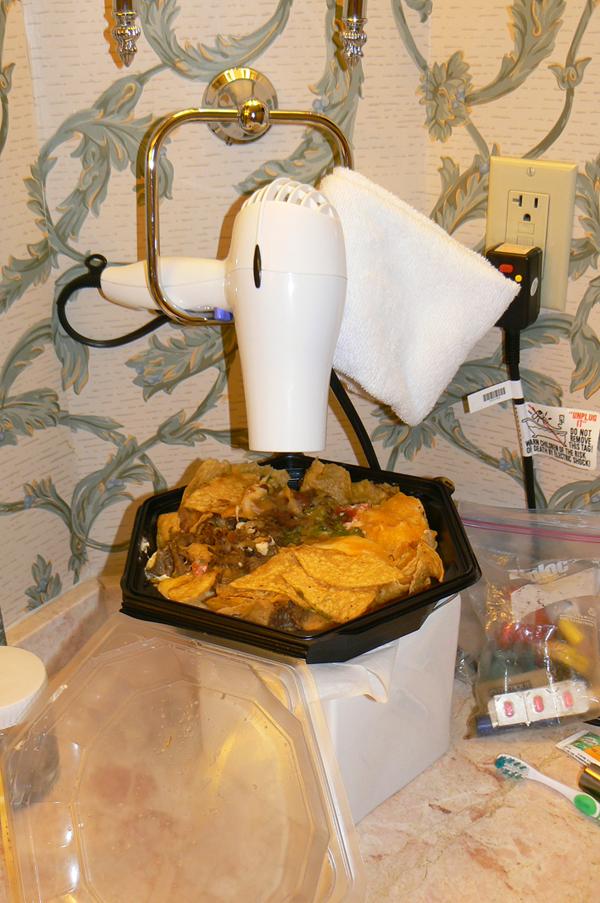 5pm will find us a Mon Ami Gabi for an early dinner courtesy of the Wyndham "Adventure" – you'll get the report tomorrow.
You will also get the report on how SalamanderHellbender fares tonight getting into Krave – I've decided to bag going out for GoGo Boys.
Apparently I'm not Sin City material.
[? ? ?]