Up at 5:45am. Ick. But work calls.
At the airport in plenty of time for a little breakfast and a little nap, and a chance to me to get a better shot of my favorite slot machine: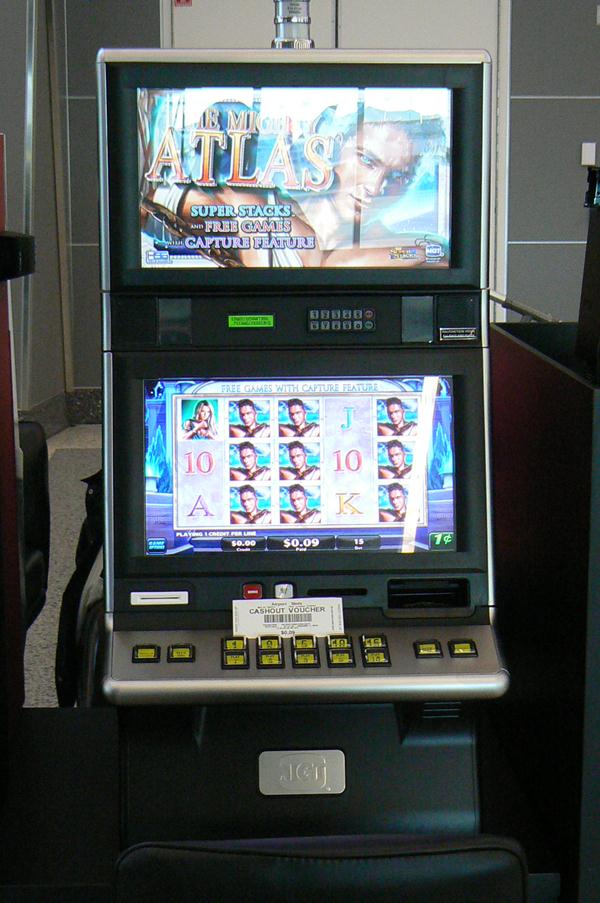 And here is the detail of the upper panel: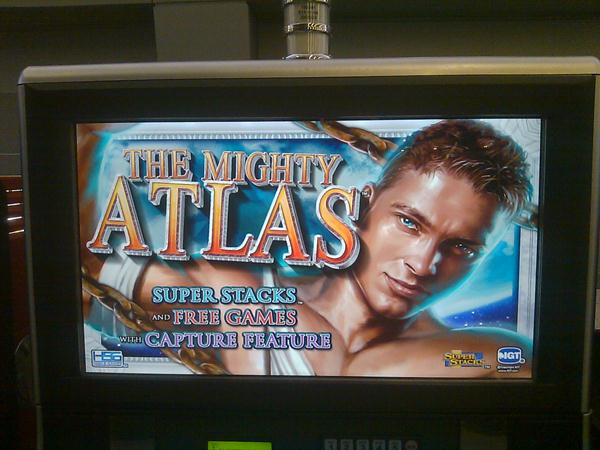 This is made more funny by the fact that one of my Faerie Friends in Portland is named Atlas.
You can find all the Vegas pictures at this temporary link: https://www.dropbox.com/sh/uza14xjsqyjcd02/729TVFdy08
Dropped Salamander at his place and was to work a little after 1pm even with the sucky, rainy day, Seattle traffic.
Crazy day at the shop with just me working except for when the distributors rep (who used to own the wine shop 12th and Olive, at well, 12th and Olive) was pouring from 2-4pm. Made the numbers but sometimes it was a little crazy.
Birthday party for Campbell fairly close to the shop – stayed for an hour and a half before heading home to do laundry and collapse.
[? ? ?]