I almost thought today was going to be a bust at the shop… luckily the last hour was busy which made up for the other 5 hours.
After work it was off to dinner at Swandas – and the ritual dumpster diving (well, the recycling room on his floor). Today's haul? A slightly used SwissTravel monster suitcase: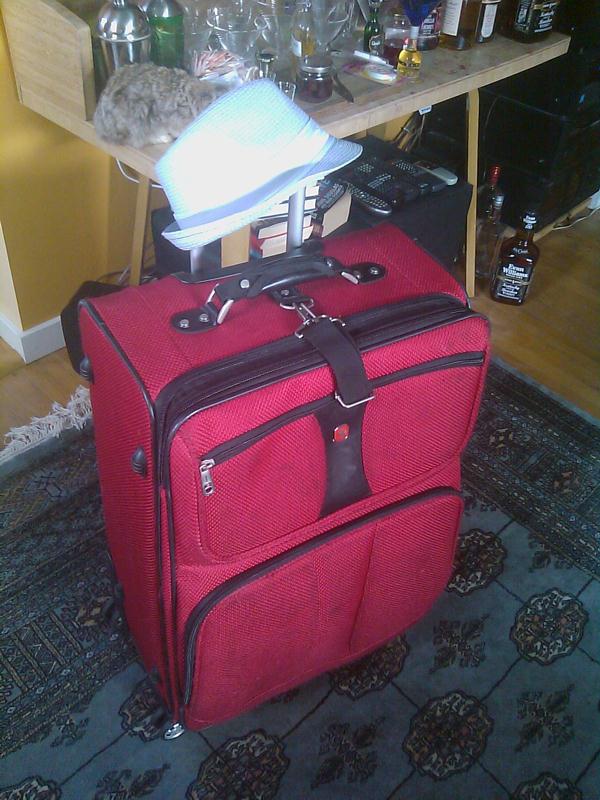 And 32 Coke® rewards points, along with the 30+ that Swanda had saved for me. The package that I was also picking up contained the fedora sitting on the handles of the suitcase… bought with Coke® Rewards Points.
I brought a split of Gruet bubbles from the shop, and the remains of the Tempranillo that we were sampling today at the shop – Swanda baked two massive pork loins over a bed of onions, carrots and potatoes – cole slaw on the side.
Home around 8 to work on packing for the next trip.
[212.5] Damn Vegas food.