1:30 found me in Ballard with a warehouse full of wine to taste. I got about half way through before a sinus headache took over. Tried, at least, to make it through the wines we have in the shop to get a better idea of how to sell them.
Errands after that, like returning the Saturday wine tasting signs to the shop that were in the car since I won't be around for this Saturday's tasting as it is Palm Springs time.
Yikes – four bags for this trip:
Briefcase
Bag o'meat (frozen)
Suitcase
Box o'wine.
Should only have three on the way back.
And here's a question. Do I ever get tired of this for dinner?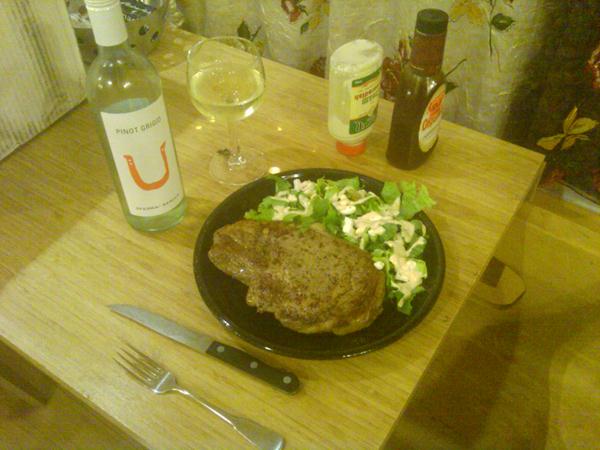 Cheers.
[210.7]