Getting all settled in here in Indio. Didn't leave the grounds all day. Speaking of grounds…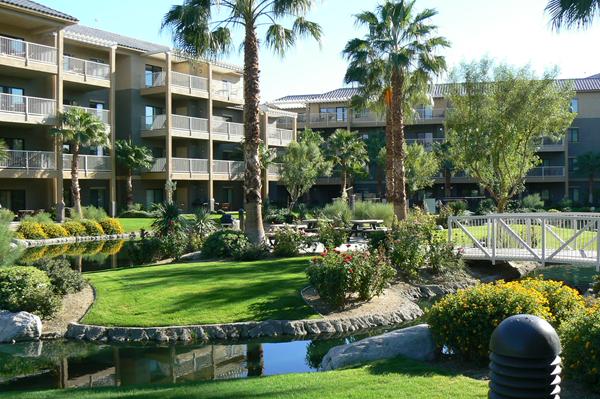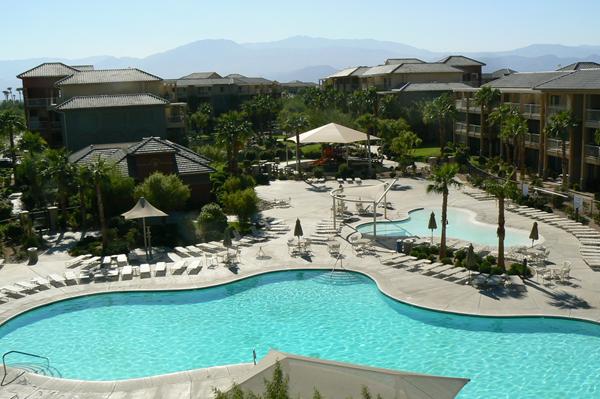 And our breakfast: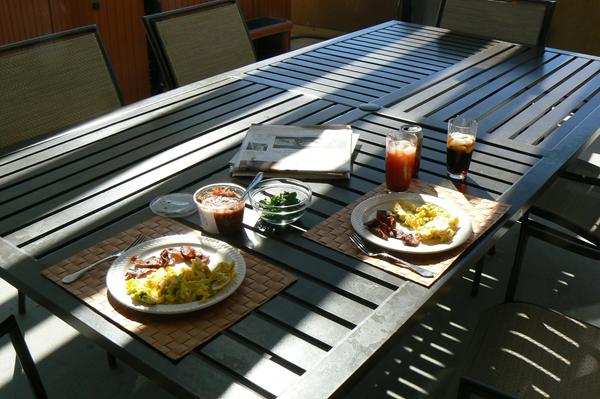 And our living room: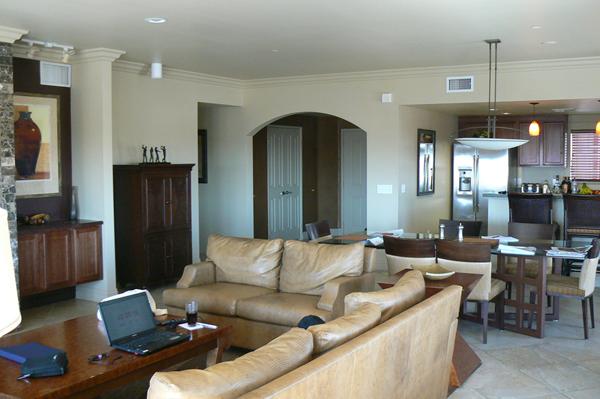 And one of our decks: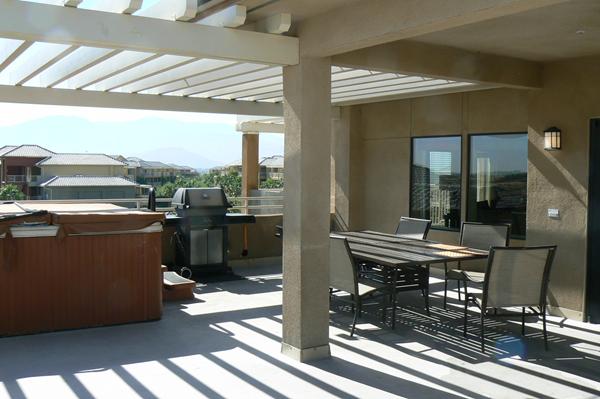 And our other deck, the one that's always sunny: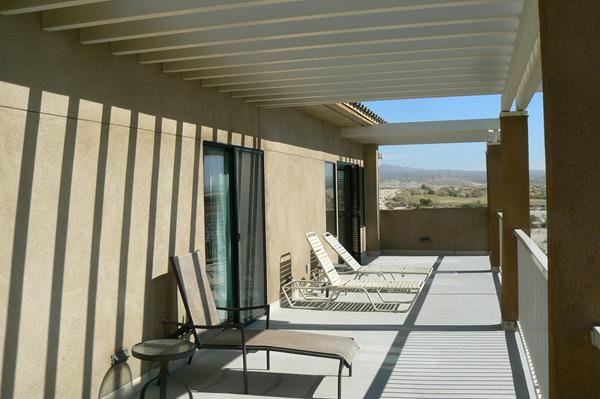 Craig ran errands during the day, be I took to the lazy river in the afternoon – pictures of that tomorrow when there is someone to go with me to get the shots.
For dinner I made Osso Bucco with two veal shanks and the remaining lamb blade steak – lots of onions and green beans – braised the shanks in bacon fat before adding all the other ingredients… stunning. Good thing Craig brought a loaf of La Brea Artisan Bread home from his errands to soak up the sauce.
[? ? ?]