As promised, some shots from the lazy river: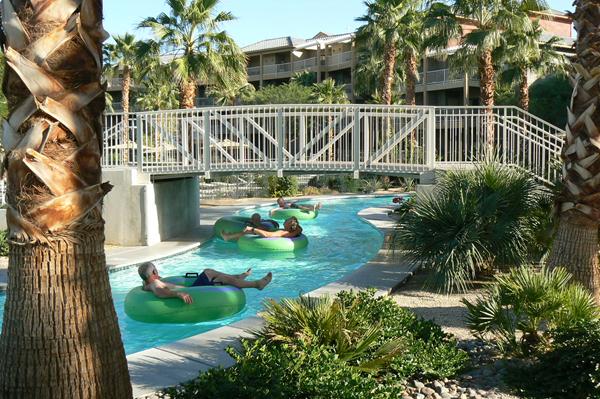 Yep, it just goes round and round. As Craig volunteer, what a lovely, fun, time sink. Or something like that.
So graceful getting in…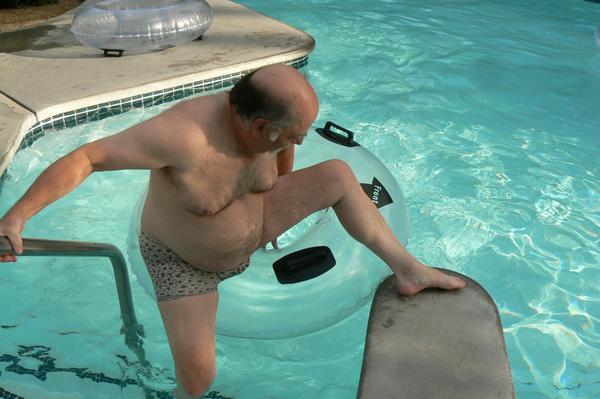 But successful, too bad I forgot my gin and tonic.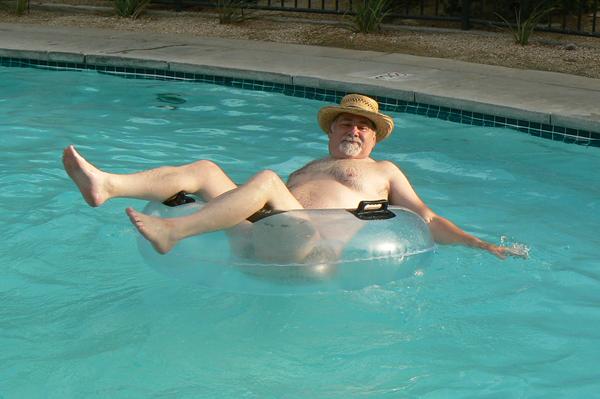 With the sun settling early these days, this was the pre-dinner show here in Indio: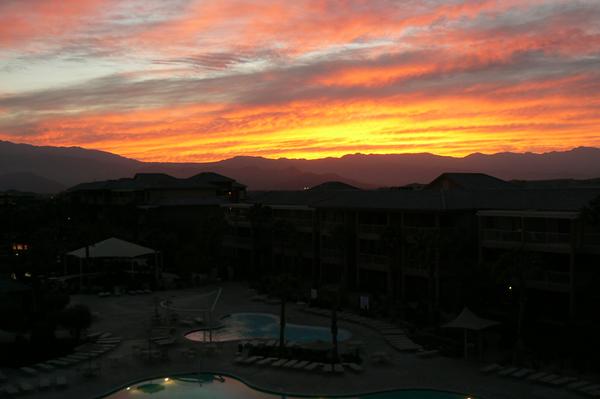 Pork chops off the grill tonight, along with a nice salad and an even nicer Argentine Malbec.
Bliss arrived at 11:30 sporting a sporty Volvo ragtop rental. THAT will be fun in the dessert.
[? ? ?]