Side trip number one today in the Volvo ragtop.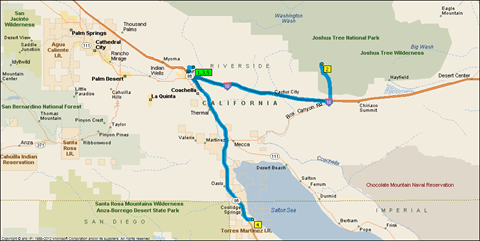 The big question – Salton Sea or Joshua Tree and which day. Joshua Tree today… we will see what tomorrow brings.
Picked up a topo-map bandana (and hat pin) at the visitor's center… free entrance thanks to Craig's old-fart park pass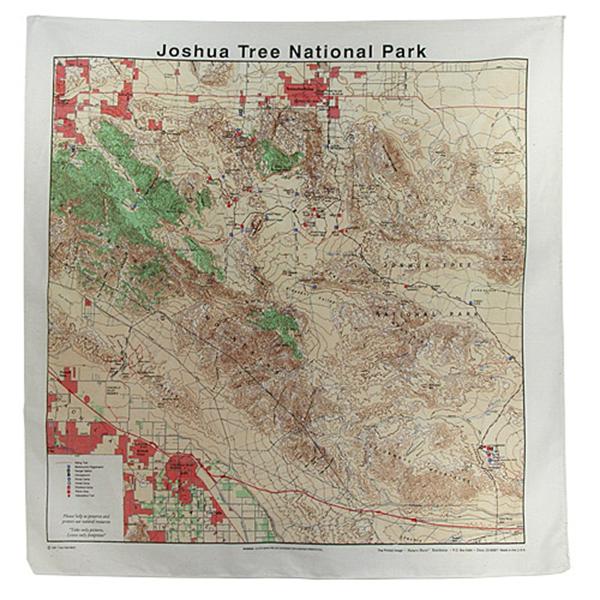 Here are a couple of shots from our day trip. Top two from the Cholla Cactus Garden: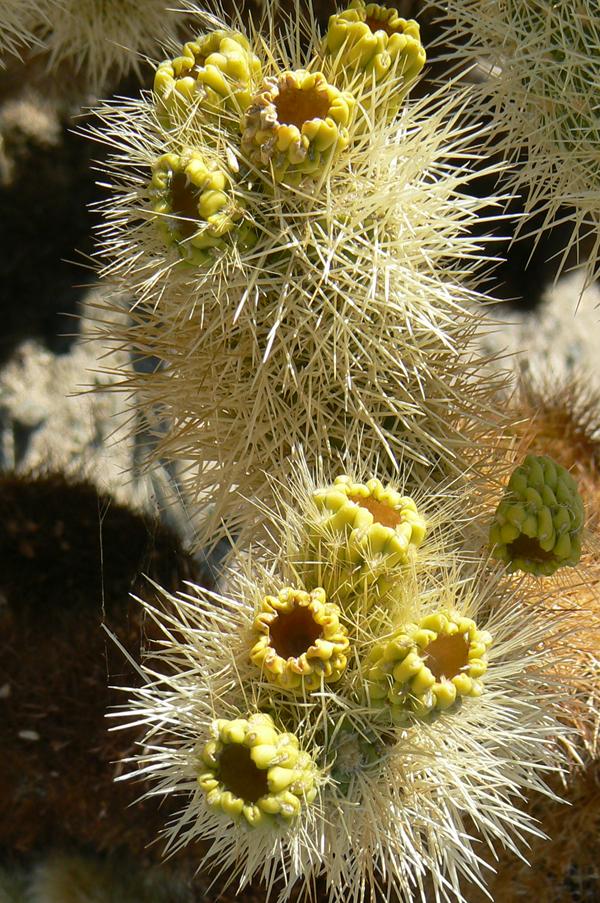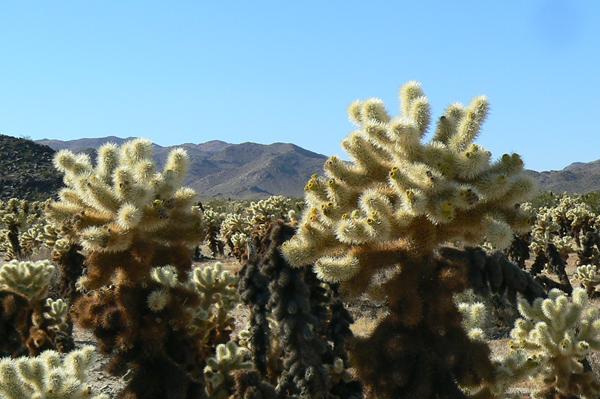 And from the Skull Rock area: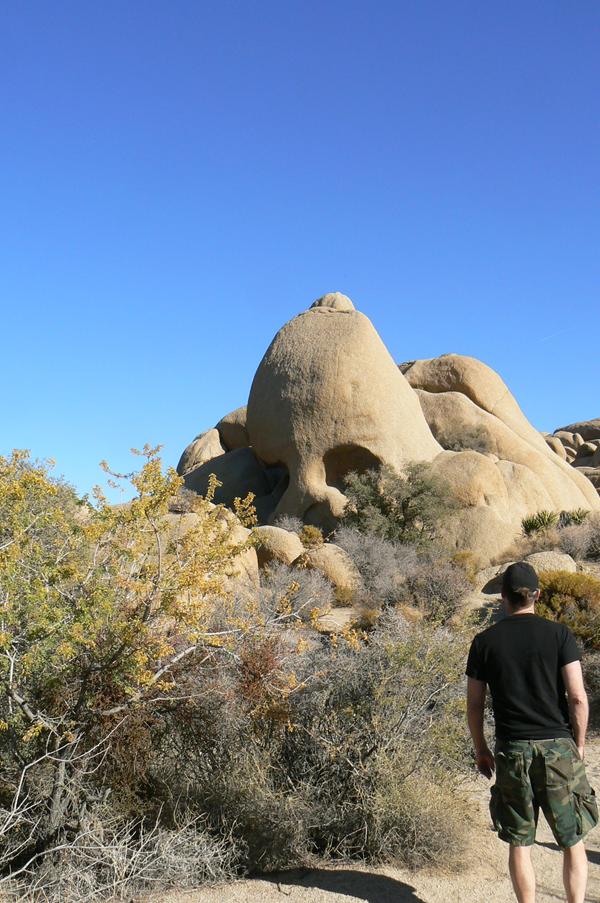 After stopping at the ever-wonderful Mexican market (Cardenas) we didn't get home until almost 6:30 – luckily our dinner guest was running behind as well.
Tonight's dinner guest was Craig's buddy Richard, an LA boy that co-owns four mid-century rentals in Palm Springs – it was great to see the before and after shots of his latest rental: http://www.psmid-century.com/home. Stunning house – not cheap, but stunning.
Wonder evening of cocktails while I worked on a bacon-wrapped pork loin, green beans and green onions stir-fried in clarified bacon grease and a lovely green salad.
Conversation late into the night lounging in the hot tub.
Life is rough.
[? ? ?]