Just so you all get a feel for the size of this place, we are in the furthest north building (top of photo), surrounded on most sides by a massive golf course: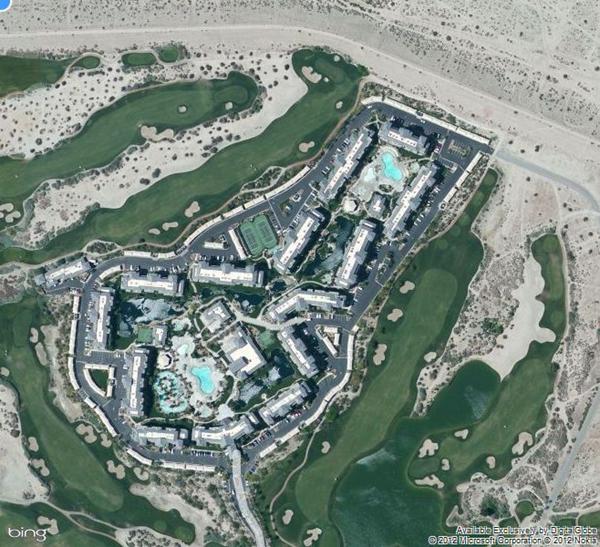 To the north of us is a massive flotsam dam should massive rainfalls come down from the hills (which is possible).
A seriously lazy day around the ranch, cooking, napping, reading.
Late in the day the boys headed into Palm Springs to explore – I stayed on the couch, made a little dinner, prepared a breakfast frittata for the morning since the parade starts at 10am, which is usually earlier than we have been getting around the breakfast – luckily the boys have carbs to snack on to tide them over.
Strangely enough they both arrived back within minutes of each other.
[? ? ?]