Who thought I would be in Palm Springs for Gay Pride on the run-up to the presidential election… four years ago I was flying home as Obama nailed his victory. I'm hoping that is a good omen for Tuesday.
We got out of the condo a little late so we didn't get to the parade route until 10:30, half an hour after it started – luckily we were at the end of the route, a couple of blocks down from the WorldMark Palm Springs, where we SHOULD have stayed (location, location, location over lazy river, private hot tub, unlimited parking).
Here are some of the highlight shots from Gay Pride. The flamboyant…
The buff boys from the Saguaro Resort in Palm Springs: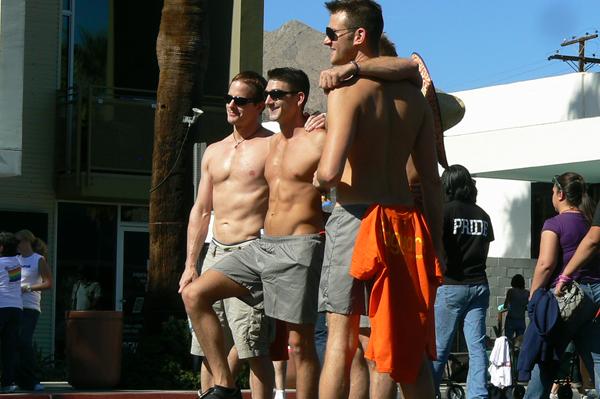 And the truly strange Dr. Bronner's fire engine pulling a "Shower Booth"…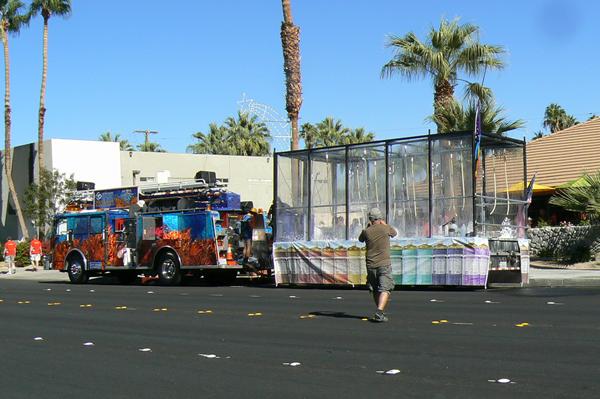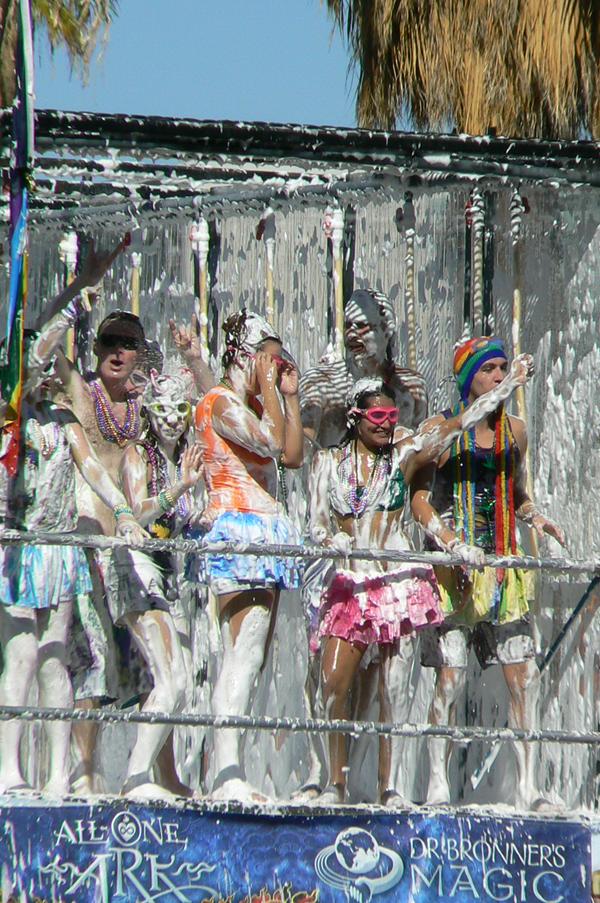 Apparently now that Dr. Bronner's son has taken over the business, he's a little wilder than dad. And the Sisters of Perpetual Indulgence marched with a hearse….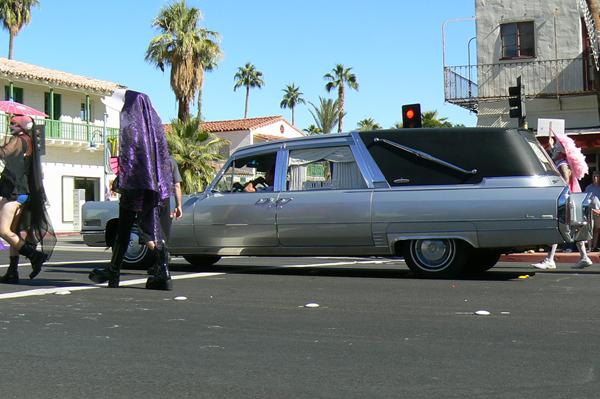 Or the Priscilla, Queen of the Dessert inspired RV. Please note that that high heel is on a pneumatic lift so it can be lowered to get under traffic lights: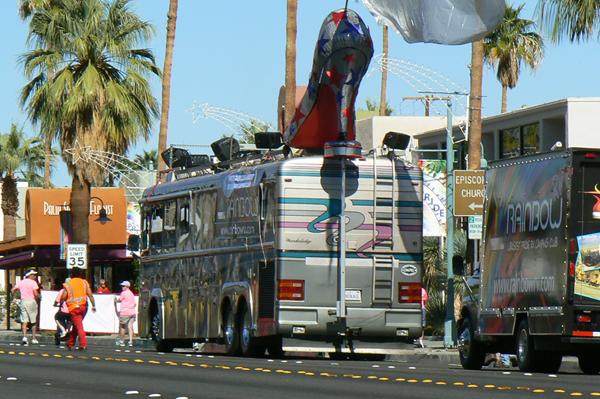 By 1pm the parade was over and we were off to visit Richard (who was to dinner the other night) to see his new showcase property. And oh what a show case it is: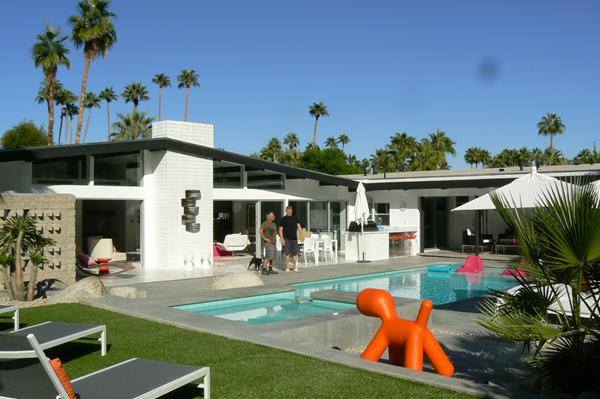 And here is a video from Craig from his visits last night:
And an evening shot of the pool.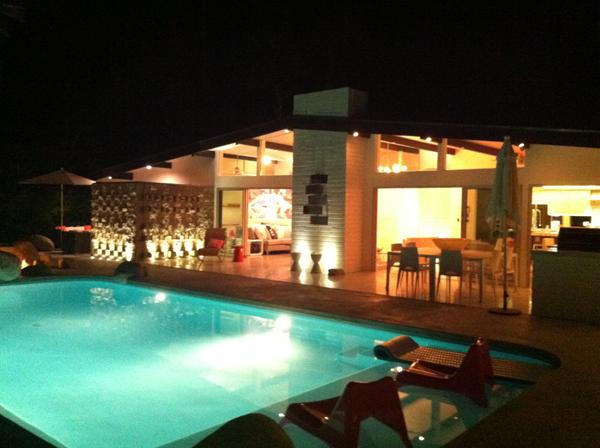 Want to rent it? Here is the web-site: http://www.psmid-century.com/home. Just to warn you:
Rental rates quoted in: US Dollars

Base Rate: 12/16-5/30

Minimum Stay: 3 nights

Nightly$1195

Weekly$5995

Monthly*$17995
Summer Season: 6/1-9/30

Minimum Stay: 3 nights

Nightly$995

Weekly$4995

Monthly*$14995
Pre-Season: 10/1-12/15

Minimum Stay: 3 nights

Nightly$1095

Weekly$5495

Monthly*$16495
But that's after Craig and I had sausages off the grill with a little salad… didn't finish them all, so it's breakfast for the leftovers.
And in good news, Bliss brought home a boy… there is sex in the air.
[? ? ?]