Lots of running around today getting stuff ticked off my tick-list, including a late afternoon run to the apartment to pick up a new 8-port router/switch – my old 20 port one died months ago and I'd be relying on a 4-port (in addition to the four ports on the wireless router), but it wasn't enough so I was plugging and unplugging Ethernet cords as needed. No fun that, figuring out which one is which.
One of the other items was to fill my first cask (a birthday gift from Jim) filled with stuff from the still. This cask seems to hold about 750ml. Still one slooooow weep from the bottom, but I got ambitious. Here it is sitting on the sink: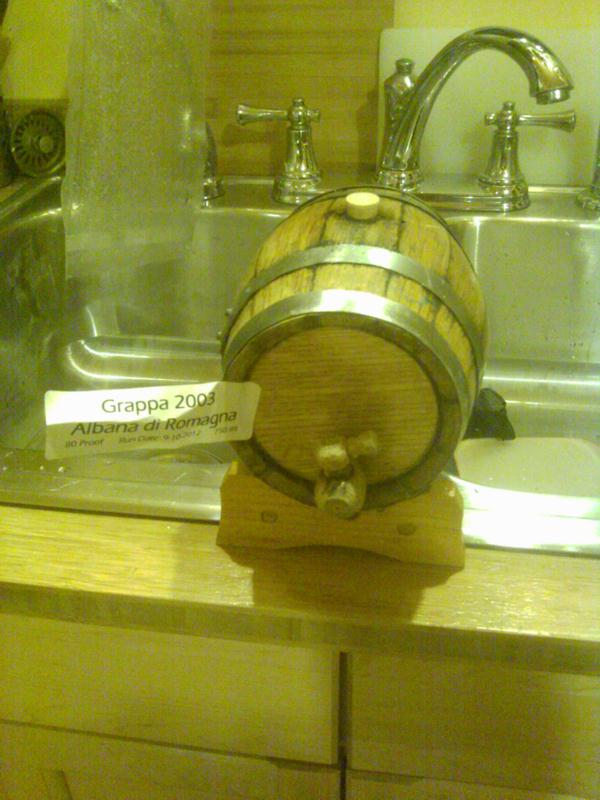 Guess this means that I should get kicking on:
Ordering label stock for the bottles
Ordering a couple of slightly larger casks with a custom burn mark on the barrel with the new logo
Here is what the labels will look like: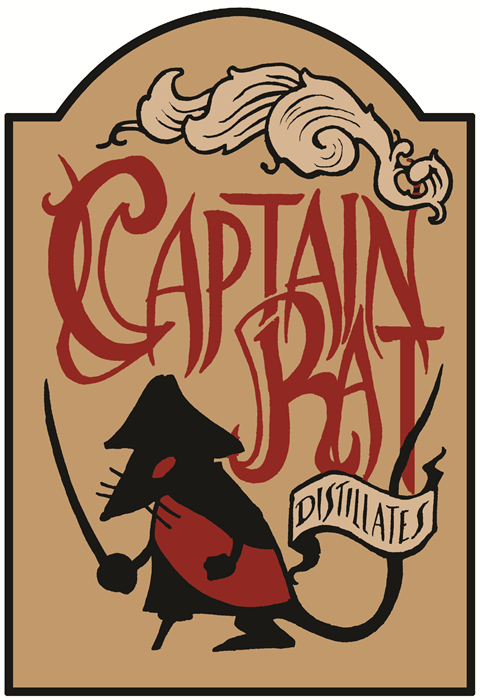 Guess I'd better track down that barrel maker!
[211.8]