Up and out early this morning for a bus tour (complete with senior citizens from a local old-folks home) of the Port of Tacoma. When I last did this a year ago it was a rainy, drizzly day – at least today's tour was merely overcast.
So, today's photos: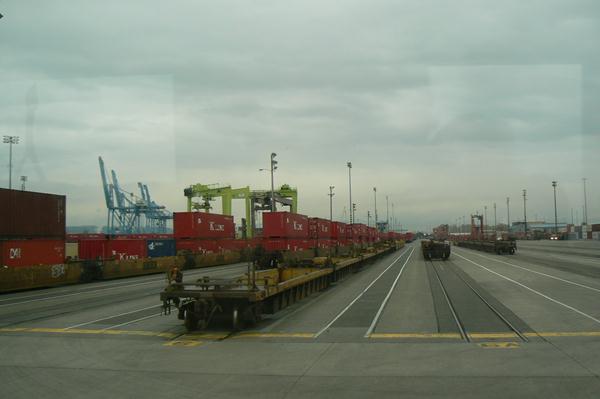 Out on the docks in the middle of the action.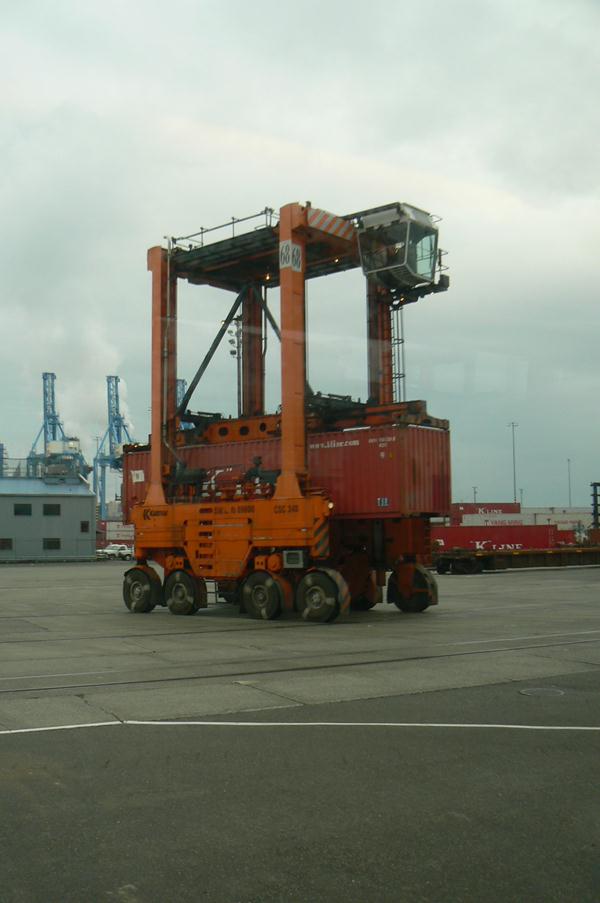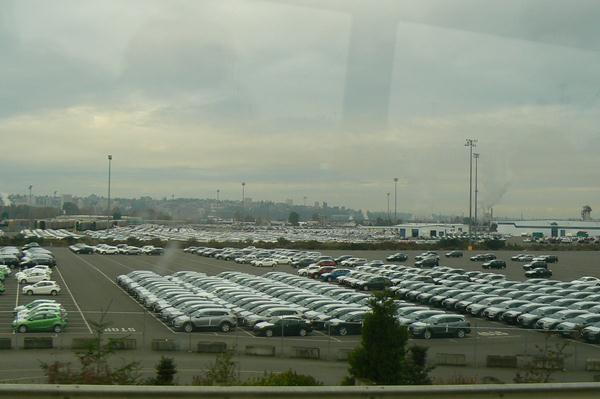 If you own a Kia in the Northwest, it probably came in through the Port of Tacoma.
And for the last photo of the day… who to squeeze a 500-bottle wine cooler into a Toyota Prius: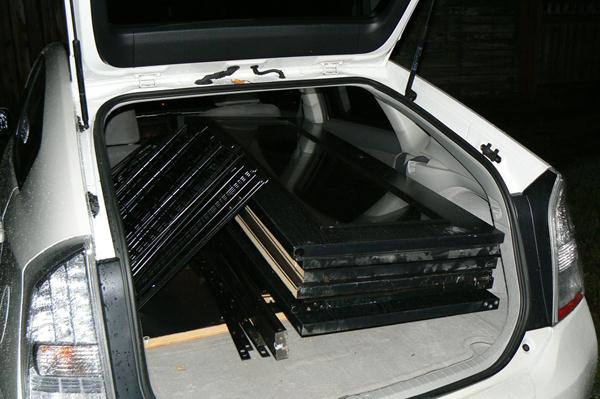 The cooling unit is sitting on the front passenger seat. Breaks down like a piece of IKEA furniture. Not a bad deal for DancingBear — $350 which works out to 70 cents a bottle – and hopefully he'll come to the shop and fill it up!
[211.6]