Before I get to dinner, finished up getting the MailChimp email list set up for the Winter Gathering – it's a free service works get if you don't have to send out tons of emails but still have a lot of members on your list. Got the call designed, send out, and only 23 bounces (2.9% according to the site). Now comes the fun part of going through the database and updating it, and sending snail-mail postcards to the bouncy people.
As for dinner, here is the before: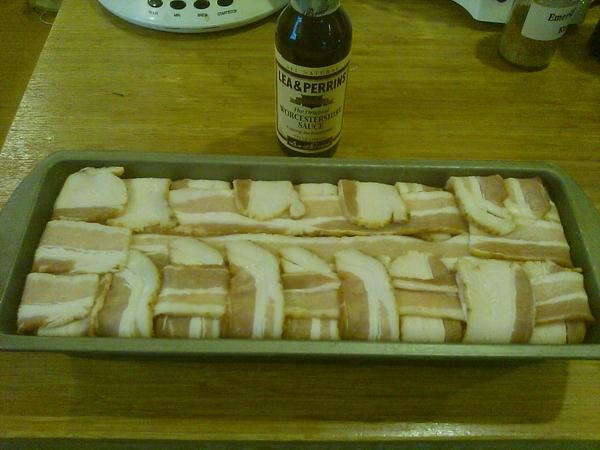 That would be a "Moose Loaf" according to Swanda. Half moose (thanks Alan in Juneau), half lamb, wrapped in bacon.
And the whole meal: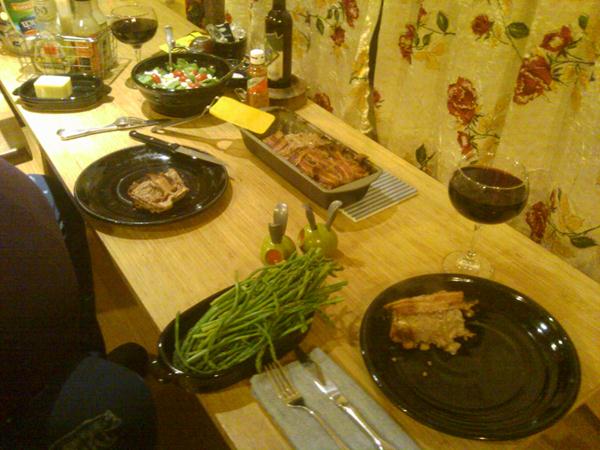 With a load of pencil-thin asparagus and a big salad. No carbs here except for the wine.
Good dinner, good to see Swanda, still didn't get to bed early.
Damn.
[210.5]