Besides going to a wonderful Champagne tasting with a hundred or so bottle open, the other project for today was what I'm calling FrankenStand. It is a weirdly shaped shelf unit for the bathroom that will hold the icemaker and give us a little counter space. As you can tell, made all from scrap lumber from the original lumber shipment for the wine store shelves: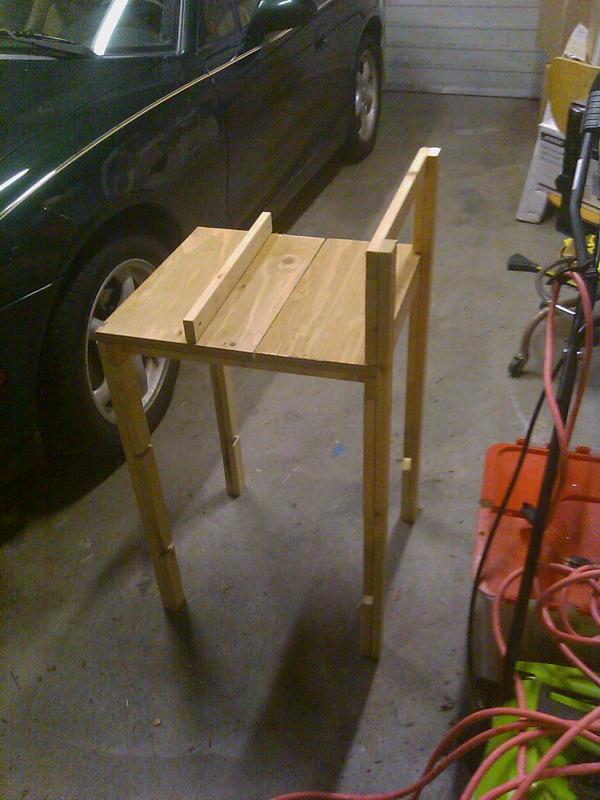 In progress above, completed below.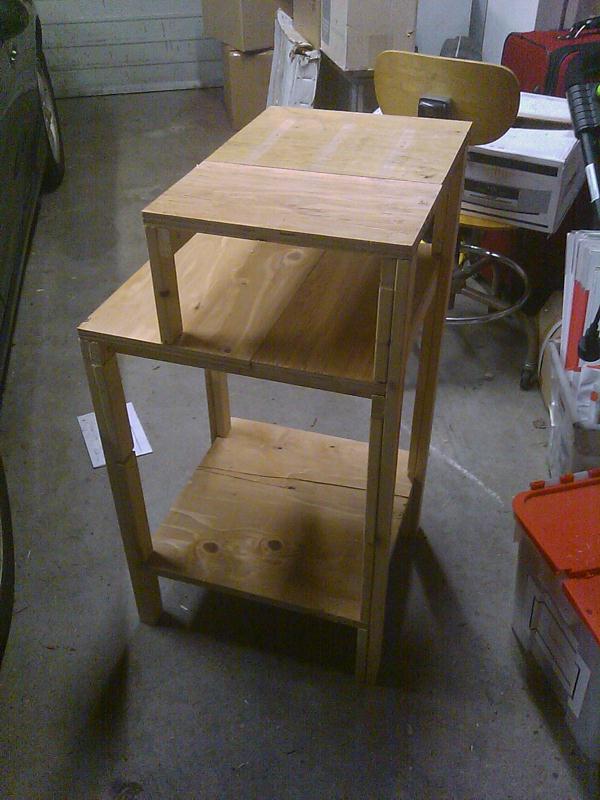 Had Daniel over for dinner – tried to sell him my mother's Miata, didn't work, but we did have a lovely pork loin wrapped in bacon (must be the season) and a massive green salad.
After dinner was over and Daniel gone, it was time to clean the sugar ants out of the ice machine. Disgusting. I just hope I got them all.
[211.2]