Was out of the condo around 11 and off to the border. The signs said 40 minute wait at Peace Arch and 20 minutes at Pacific Crossing – went for the Pacific Crossing as they give me a 10% discount off Duty Free with my Nexus Card. Nothing beats even cheaper duty free.
And nothing beats the Nexus Card – there were only 4 cars in front of me in line – so much for that 20 minute wait.
Next stop is the apartment to pick up the three custom casks that I ordered a couple of weeks ago. Don't they look cute?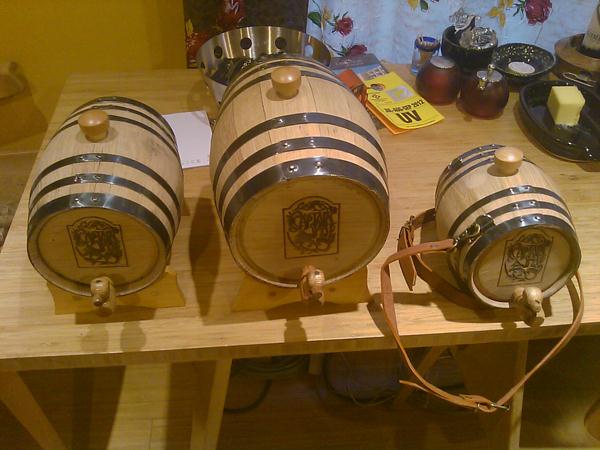 And I plan on using the "St. Bernard" style one as a sporran to go with my kilt: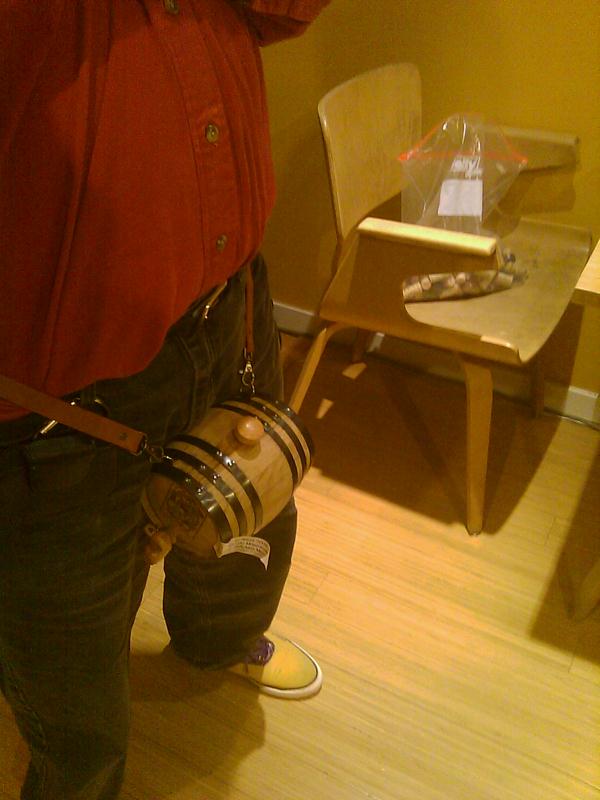 Now I have the two smaller casks filled – need to set up the equipment again to work through those eight cases of wine in the garage to fill the other two (with plenty left over!).
A quiet night at home catching up on email and whatnot.
[? ? ?]