All I was thinking about today was packing for the Santa Fe trip – it wasn't until I got the email to check-in that I thought about whether I'd gotten upgraded to first for the LA portion of the trip. Answer = yes. Might have gotten an aisle seat if I thought about this at the tail end of Hawaii trip. Too much stuff going on.
Actually way too much stuff going on.
Dad passed this afternoon. The phone rang, I looked at caller ID, and it was the parents, well, Mom. That meant one thing.
I didn't make it back, Emily (my niece) who got off a week early from finals didn't make it back.
Part of me is relieved. Dad is out of pain. Emily and I didn't have to see him as a shadow of his former self.
Going to be a little harder to wear my Santa Hat this season.
All packed, finally.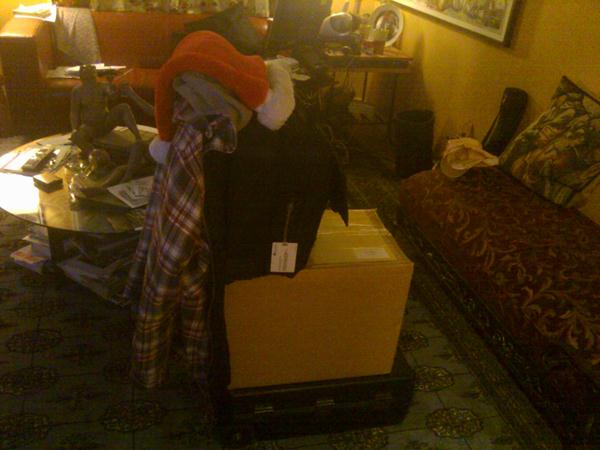 [213.3]