Up early – but apparently Swanda and BF were up even earlier – I still had 15 minutes before they were due, but outside they are. Me – I still needed to shower.
Off to the airport to catch a flight to LAX, then transferring to the Amtrak via the Flyaway Shuttle, where Craig picks me up for lunch before I board the train a little before six.
The view from 35,000ft of Crater Lake: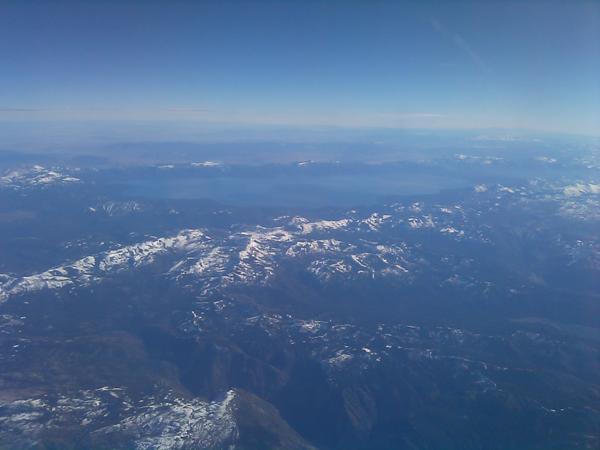 Not bad for a cellphone camera. And of LA's airport icon: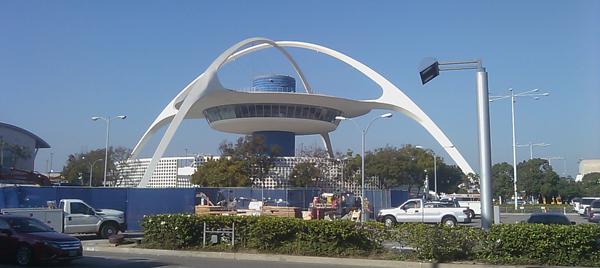 And a couple of shots from Union Station in LA: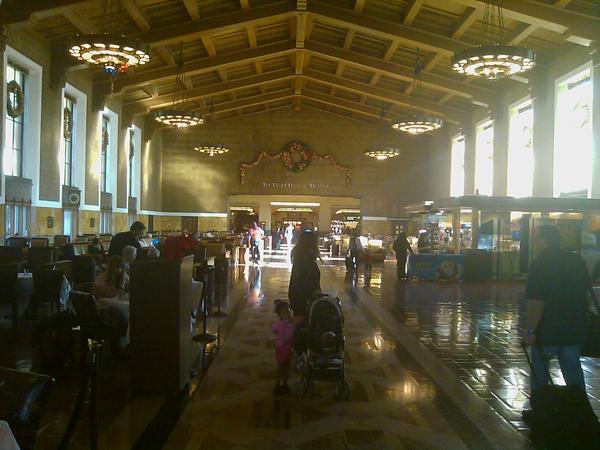 Dinner on the train – Lamb Shanks, which they always do a good job with, then back to the cabin for a nightcap, and early to bed.
But before I go, one humorous photo – fabric that I got in Hawaii – featuring the space shuttle using its robotic arm to unload pineapples.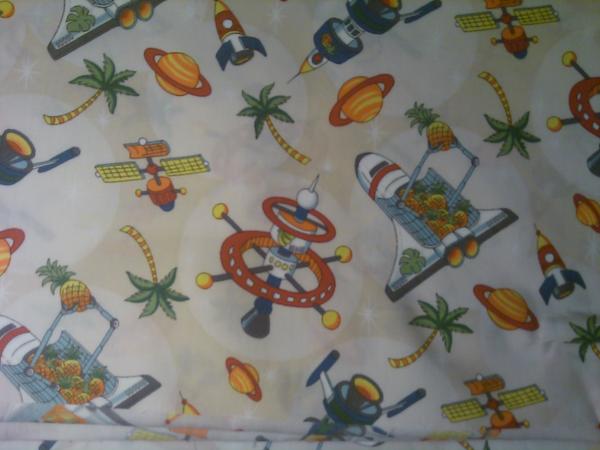 Guess it's time for those shirt lessons from Suzanne.
[212.8]