First errand of the day is in search of a live Christmas Tree – first stop is the nursery where I found this lovely pre-decorated tree: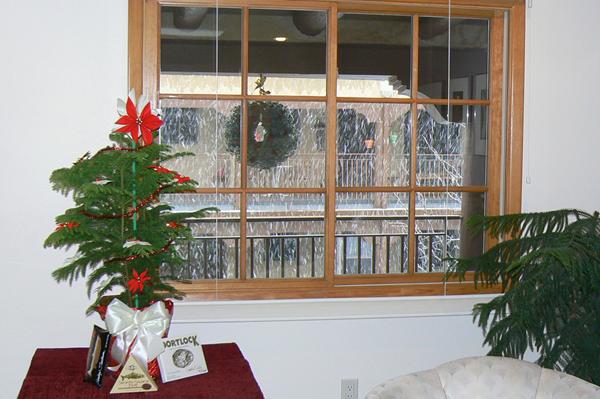 Yes, it is now snowing in Santa Fe.
Today's lunch date is with the Colonels – no Mom though, she's still not ready for friends, just family.
The Colonels are on their cross-country jaunt and are in Santa Fe for a week which is why I stayed an extra day rather than working tomorrow. Off to Maria's New Mexican Kitchen for lunch: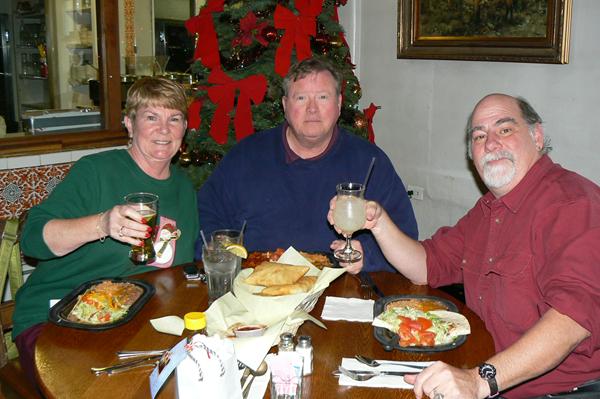 Kate had the Taco Plate, Eric the Adovado, me the Green Chilli Phillie. It was all pretty good, and reasonable, hence why the colonels were there.
While I was out at lunch more changes came to the Christmas table: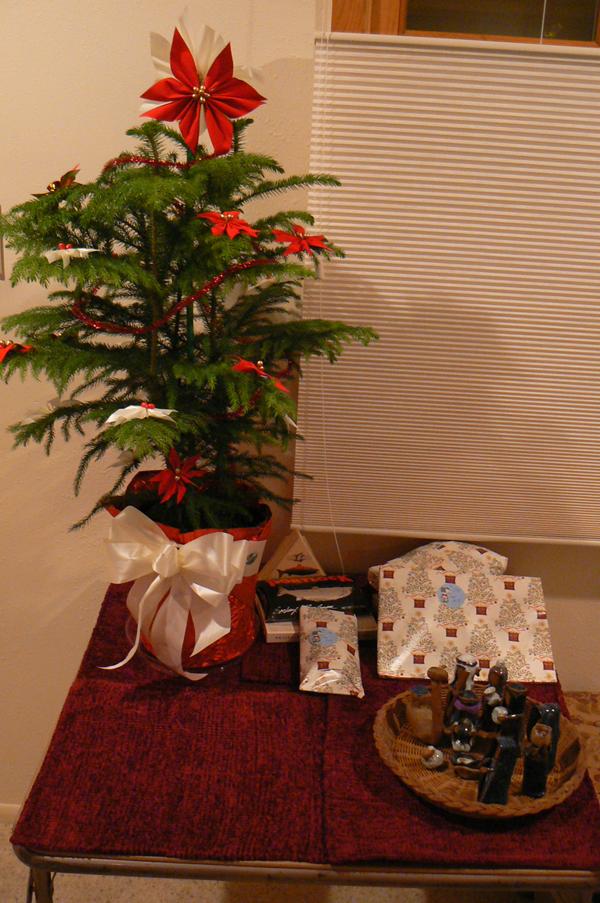 Presents and wise men appeared, as did presents, some of which are labeled to my father (from his sister) which is sort of weird for me, but guess it's better than hiding them.
Spent a lot of the afternoon and evening talking this and that with mom, some serious, some, light. And a bunch of time digging stuff out of the storage locker – seems that I'm taking home a stand mixer and Cuisinart that my mother has no intention of ever using again. Looks like I'm back to two checked bags, again. Also got out the answering machine for the phone and installed that so mom can screen her calls. More leftovers for my dinner – that takes care of them all but the home fries for which there are a couple of eggs to go with.
In a strange twist of fate, mom got an email from these folks with an interesting train/boat 16-day Hawaii adventure this spring:
http://uncommonjourneys.com/destination/usa-hawaii/hawaii-calls/
She emailed my Aunt to see if she might like to go along. Sounds fun, not that I have 16 days (plus the train travel days).
Signing out for the night.
Be well all, and hug your loved ones.
[? ??]