Well, the recycling bin is going to be VERY HEAVY come Wednesday.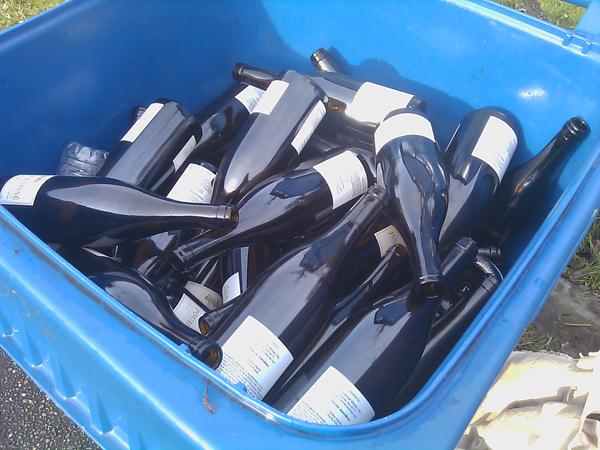 Two more cases down, five to go.
Got a late start today because what I thought was going to be a 15 minute errand turned into more like an hour of waiting around.
Each run takes 3-4 hours, so there goes the day. Luckily most of the time is more like watching paint dry – so a little more organizing of the house and cleaning the office for a CouchSurfer coming this weekend.
Meatloaf (leftover from the freezer) and salad for tonight's meal.
Stayed up WAY too late, last batch finished around midnight.
[211.2]