Had a late lunch at the Elderberry Restaurant outside Seaside by 15 miles are so and saw this lovely on display: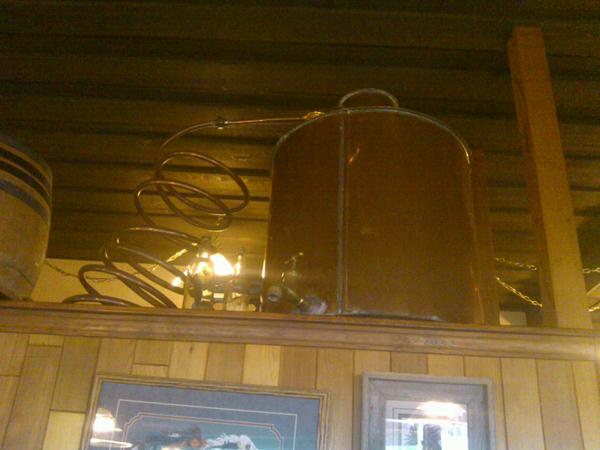 Bigger than mine… a recent picture with its new setup: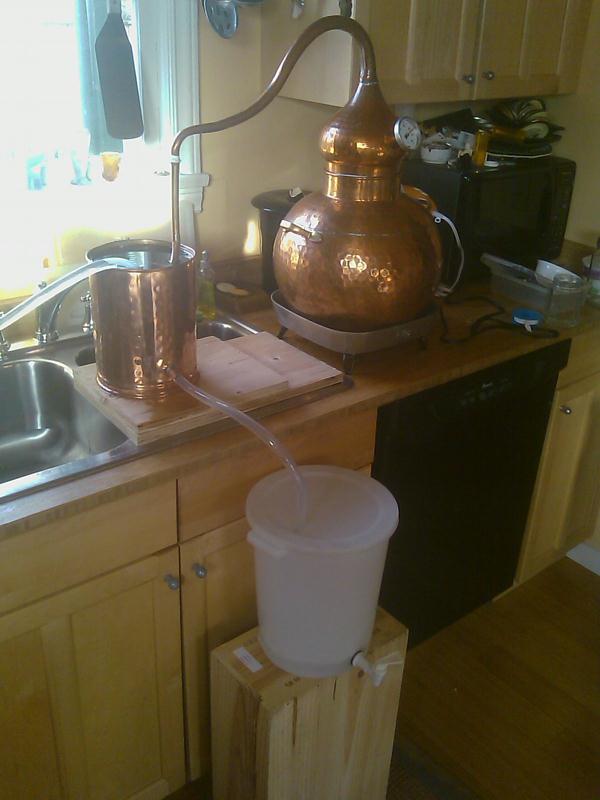 Drilled a hole in the lid of the catch bucket to keep the fumes in, and grabbed a wine box from the garage as a stand – takes up less space than the dining chair it used to be on.
Got to the condo around 2:30, not that it was ready, but they did call me half way to pick up SeasideBoy that it was ready… nice timing.
Too bad he isn't staying the night; he's got something going with his uncle early in the morning. Oh well, got to hang for a couple of hours before returning him home.
Next stop = Safeway for dinner, imagine, a marked down steak (on the grill) and a pre-prepared salad. Forgot to grab a bottle of wine. Oh well, I hate paying retail.
Just a quiet night in front of the fire while the wind whipped up the waves in the distance.
[? ? ?]