A dentist appointment that has been postponed three times is now a reality at noon.
And it's the expensive one.
X-rays (though now digital so why do they cost so much)
Dr. looking in mouth (my, you'd had some really nice work done)
Dr. making one minor note for something to look at next year
Lots of gas
Teeth cleaning
$400 bill – no dental insurance
At the UW Surplus sale found 5 toner cartridges for the Faerie Printer (HP Laserjet 4550) at 5 bucks a pop… got to pick those up.
Next is Safeway for more bargain meats, running out of room….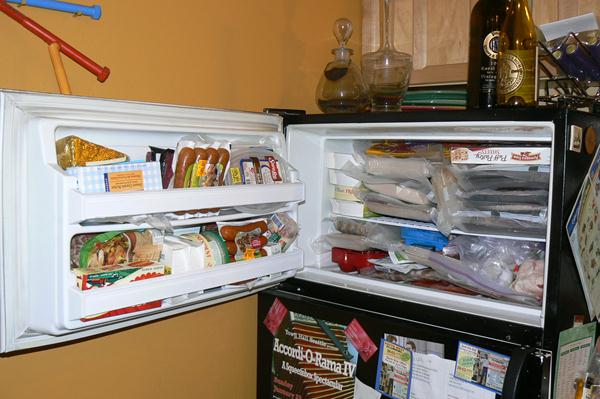 We'll just call this the "Meat Locker". Luckily there is a trip to CanadaLand coming up so I've got boys to feed.
It's so bad when your default meal is a steak and salad and an anti-fat absorption pill – and some wine.
So far it's keep the weight off.
[212.0]