Friday at noon is always a little crazy with all the drivers lined up waiting to deliver orders. This week less so as we are in the post-holiday only order what we absolutely need.
Better sales than yesterday, but the "whale" didn't come and pick up his order – otherwise it would have been a "whale" of a Friday.
Last full day for me of the week. Saturday is half a day (which I close) and Jim if taking my Sunday shift.
Tonight's meal shot: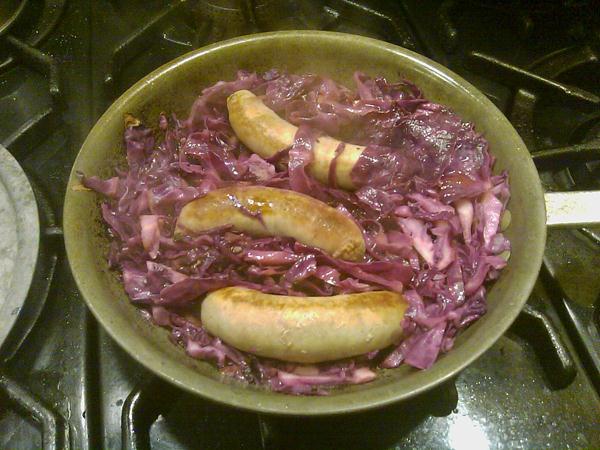 Sausages in red cabbage. Pretty darn tasty.
Tonight's art project – the cover for the Trip Booklet. Take that AAA: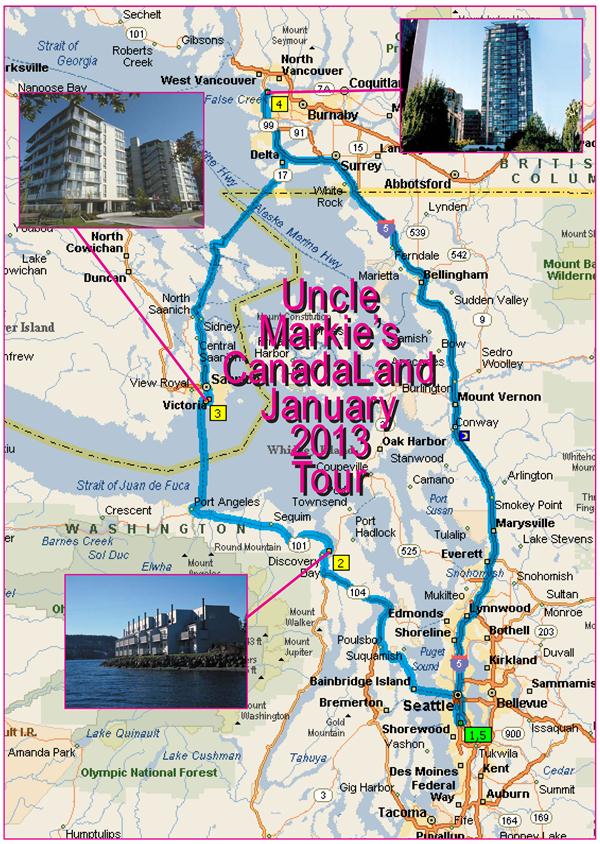 Another late night of staying up watching junk TV (David Letterman followed by Craig Ferguson).
[210.8]