Well, the "whale" picked up his wine and was full of thanks, though with a $700 charge (including tax) it was the least I could do to schlep one of the two cases out to the car (he grabbed the other one).
He also had an interesting comment about the alcohol content of European wines compared to California and Northwest wines. European wines generally are in the 12-13.5% range, while US wines are in the 13-15% range – hotter growing temperatures is what Jim posited.
Needless to say, that helped the numbers, but we would have been in the four figure (to the left of the decimal point) without it. So far a good week. We'll see how much Jim can sell tomorrow.
Home at 7:30 and cooking by 8:30. Tonight, marinated round steaks and the remaining lettuce in the fridge: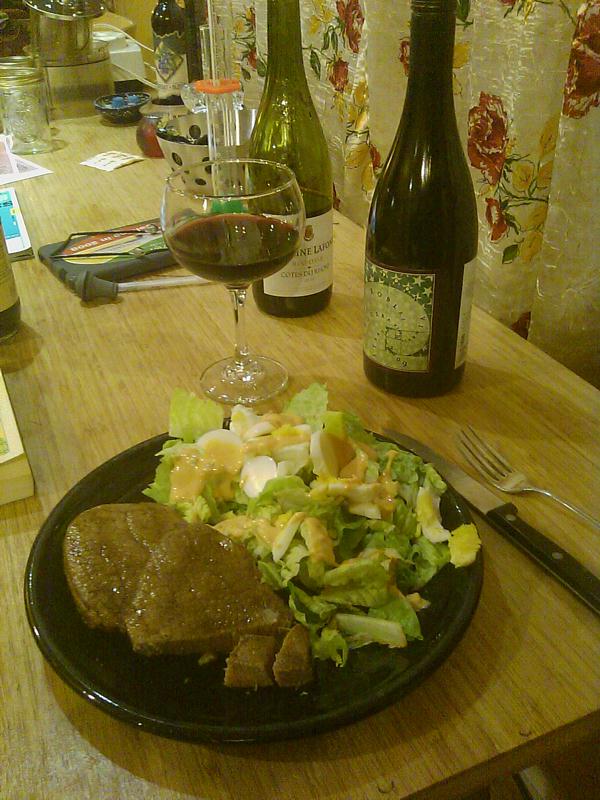 And then it was time to pack for the trip – my, what a load of meat and cheese: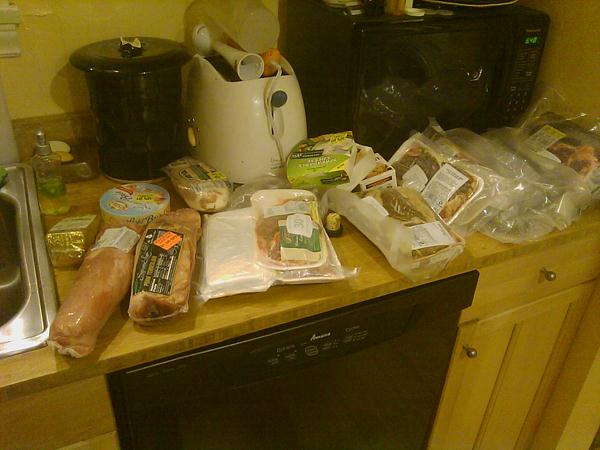 And it's all going with me. Let's hope it all fits in the trunk.
[211.0]