All packed and ready to go at 12:30….and there was still the pop in the front seat. Luckily on the return there will be less stuff after my Vancouver deliveries: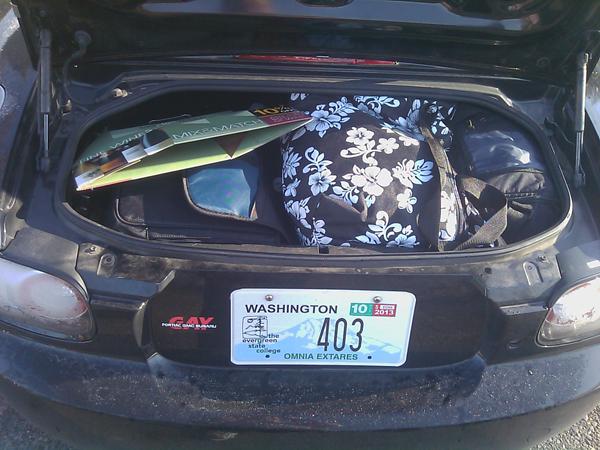 First stop is at the apartment for some books that arrived from Powells.
On the ferry to Whidbey Island with Cartman from South Park on my TomTom GPS – as he said when I started towards the ferry (programmed location into the TomTom on the dock: "Get on the faggoty ferry."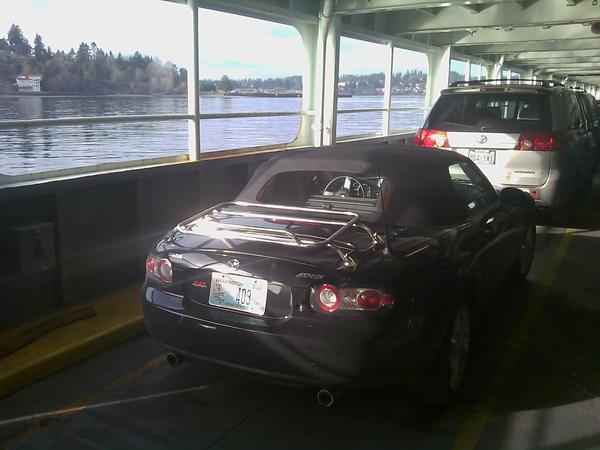 I might have to see if I can make my own TomTom "surfer dude" file.
And the view from the condo after I'd checked in an hour early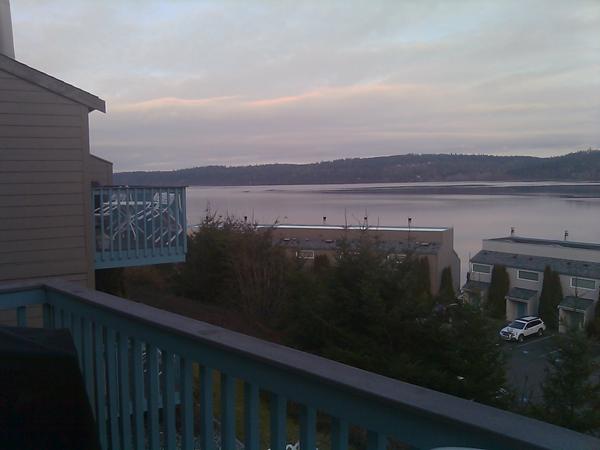 Marybeth arrived around 4:30 sans salad so it she made a quick trip back out before out lovely steak and salad dinner sans her children (she really needed a break).
Tried but failed to go to bed early. And it's up at 5:30 tomorrow.
Damn.
[210.8]