Up at 5:30am for the 8:20am ferry so I can get a little breakfast at a place that I sort of panned on TripAdvisor last year with the title, "Good Food, Lousy Service". This time the service was good (as I was the only one in the restaurant at 6:30am), but the Hollandase was a little curtled.
On the boat (the Coho Ferry) and promptly stretched out on one of the benches for an hour nap, just waking in time for the last call for duty free. 40oz. of Jack Daniels ($25) later the boat was pulling into the Inner Harbour of Victoria.
Customs had a few too many questions, but then again I wasn't using my Nexus card since I had a bag of meat in the trunk (which I declared as "I have a couple of steaks in the trunk". And a couple of roasts, and a brisket, and some lamb, and a lot of cheese.
Got to the condo about 10… and to my surprise, the room was ready. Apparantly no one was in the room last night. And off to bed it was for another couple of hours of sleep.
On the way to the grocery store with no room in front, went around back to see if there was more parking… instead I found this little guy on the loading dock with a FREE sign next to him. Who couldn't resist: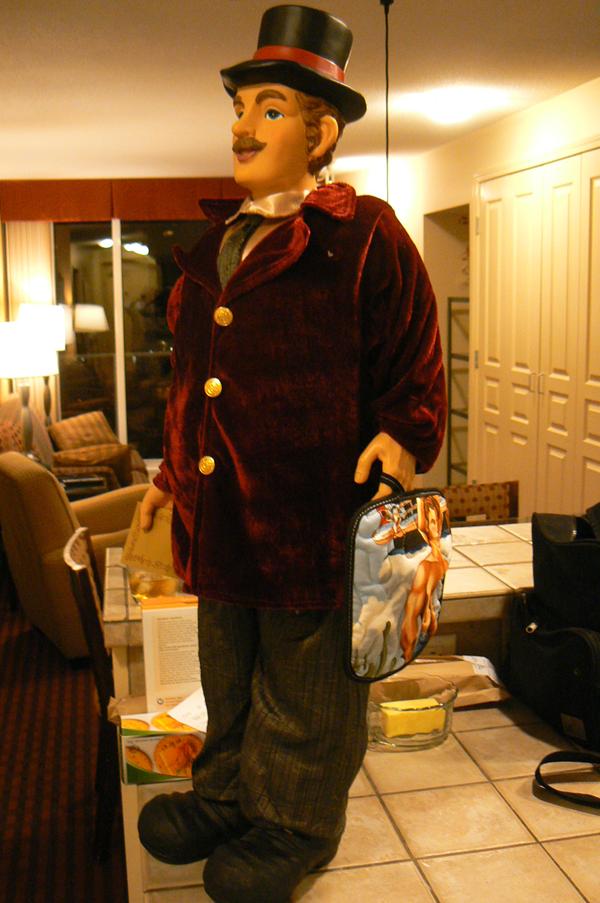 Parked on the street, then it was up to the wine shoppe for a couple of bottles of red, then aswing through the thrift shoppe, then to the Thrifty.
Didn't need but a few things like bread, salad, crackers, tomatoes, eggs and a piece of hot cooked chicken for my lunch.
No company for dinner tonight, so it's just me and three lamb steaks: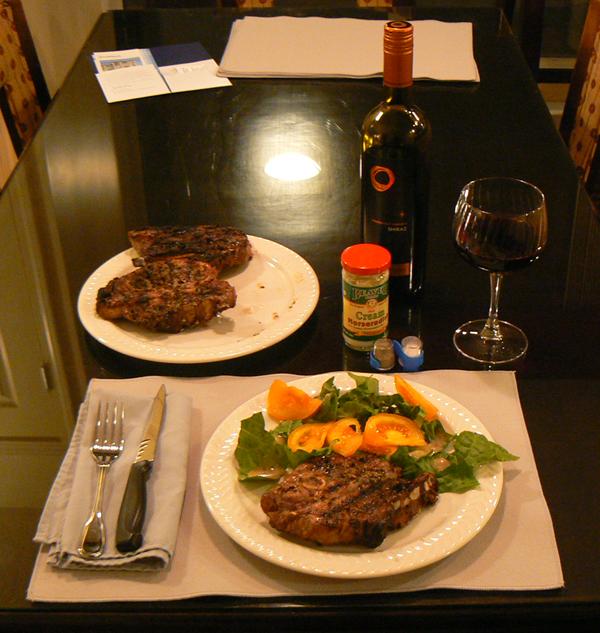 Don't worry, the leftovers will be for tomorrow. Speaking of tomorrow, that's when the dinner party is though still confirming who and how many.
[? ??]