Just a couple of pictures for the day…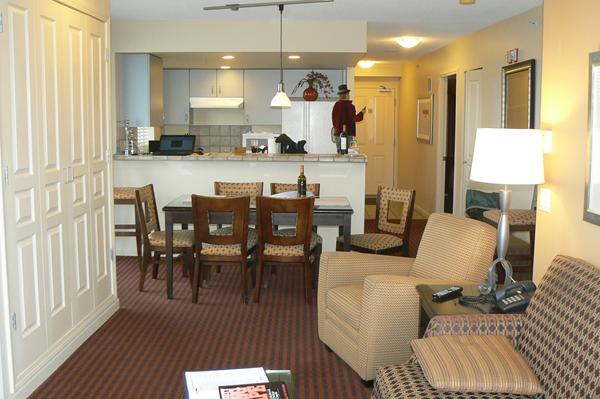 The living room of the condo, and the view from the deck – notice the wi-fi antenna – no wonder my signal is so strong.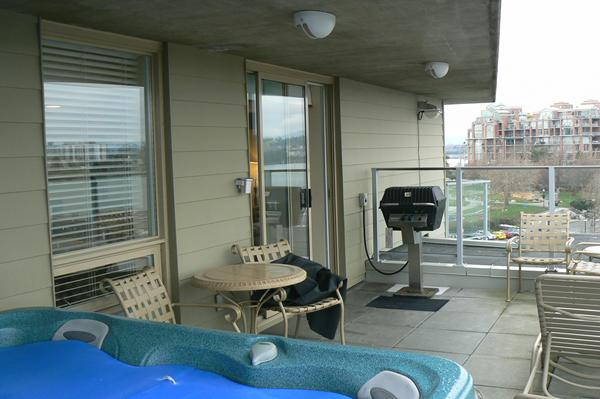 And the Coho coming in and a seaplane going out.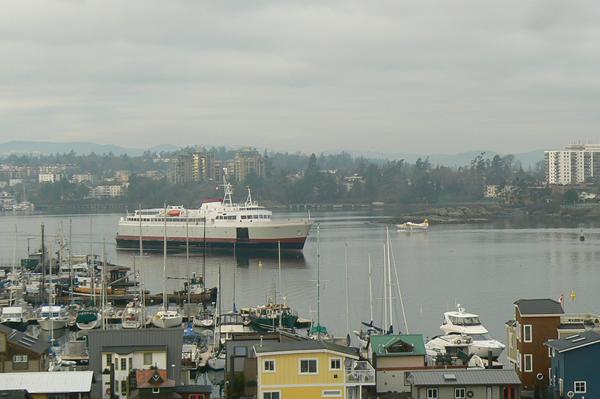 Dinner tonight with Tyson, RobinHood, Craig and TJ (the latter two I'd not met before). Steaks off the grill, crusty bread, salad… after the appetizer course, of course. Sweet man that RobinHood is he showed up with two bottles of wine, a blueberry pie and a pint of Salt Spring Island ice cream.
Much fun in the hot tub after dinner. Hopefully we didn't keep the neighbors up.
[? ? ?]