First the work, yes, some real billable hours for the first time in months. It's a project for one of my old clients:
Sync up biz card design with website
Make Power Point Templates
Letterhead Template
Print biz cards after design approval
Started with the business card as the look-and-feel has to translate to the smallest piece, then scale upwards.
Here is the view from the dining table where I moved to laptop to facilitate working on Illustrator files: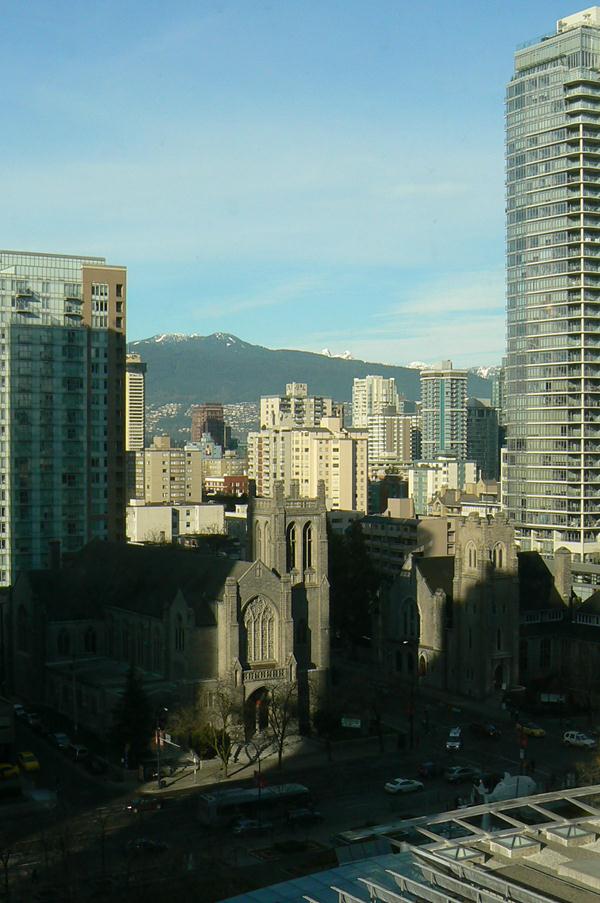 Not a bad workplace view – reminds me of my pre-Microsoft days at the Journal & Bulletin Agency when my light table (how's that for a blast from the past) looked down 5th Avenue to the Space Needle.
Tonight for dinner we are having Helene, Greyshard and Home – well, they are coming to dinner. The meal itself is a brisket that I've been marinating overnight with some boiled baby potatoes and onions, salad, and wine for Helene and I, beer for Greyshard and home.
Damn tasty.
[? ? ?]