Finally got the car washed today – the trip to Canada was pretty rough on it.
OK day of sales at the wine shop, lots of the wine-tasting wines sold, two completely (out of the five). I even bought a bottle of the last one, an interesting grape/cherry wine that I think will make a great Manhattan:
2009 Terracruda, Visciola $21 500ml
Aleatico, Sangiovese and wild cherries
This distinct and tasty dessert wine is made from the local red wine is blended with wild cherries the following July. It's very aromatic, full of mixed fruits and just plain delicious.

Off at 7 and too the bank to bank the paycheck – guess that means I should pay some bills, but not tonight.
Spotted this on the street on the way to the car: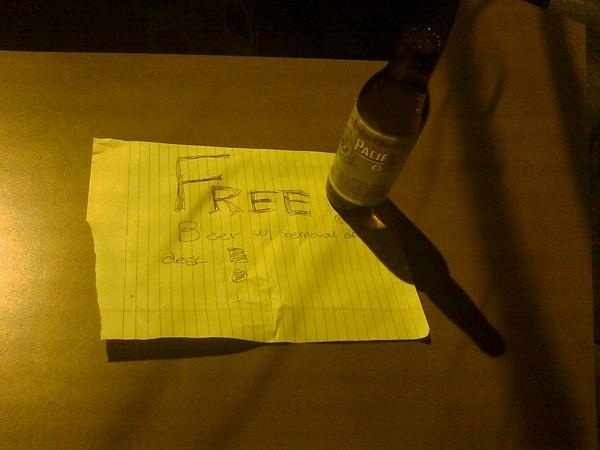 Free Beer w/Removal of Desk. Too funny.
Tonight is for getting all the TomTom GPS work done:
Safeway/Vons Fueling Stations (logo is their "S" brand mark)
Costco Fueling Stations (logo is the italic "C" from their logo)
Liquor Stores for state-run states (logo is a booze bottle and glass)
But all that is after this: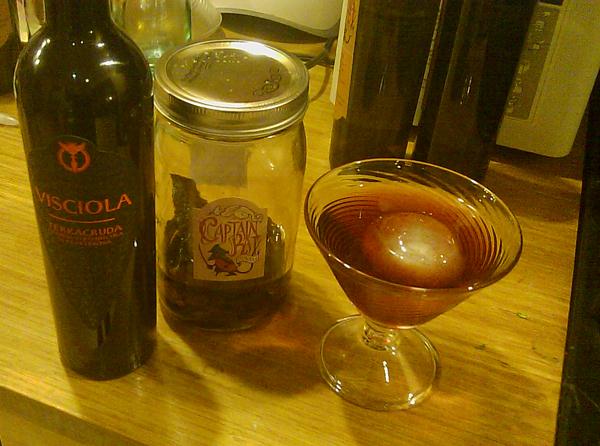 Using the above wine/cherry thingee and some shine. Not the best and the Irish Whiskey didn't work as well. I didn't remember that I had a little Jack Daniels left from Canada until it was too late in the evening.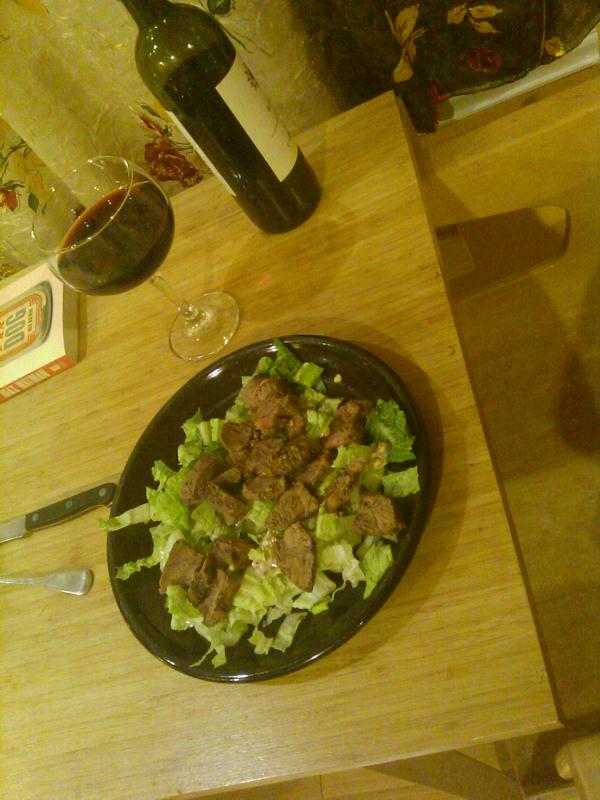 Flatiron steak over a bed of lettuce was tonight's meal.
By the end of the evening all the TomTom updates are in the device and ready for road testing next week. Anyone who wants these files I'm happy to share. Right now they are in Excel for Microsoft Streets and Trips and in ov2 format (with .bmps for the logos) for TomTom. If you have another device most likely I can convert to that as well.
Over and out.
[212.0]