That would be Forks, Washington, setting for all the Twilight books and movies.
Ferry from Seattle to Bainbridge Island, then across the Hood Canal Bridge to a place that I'd passed many times but not stopped – but it was time for lunch.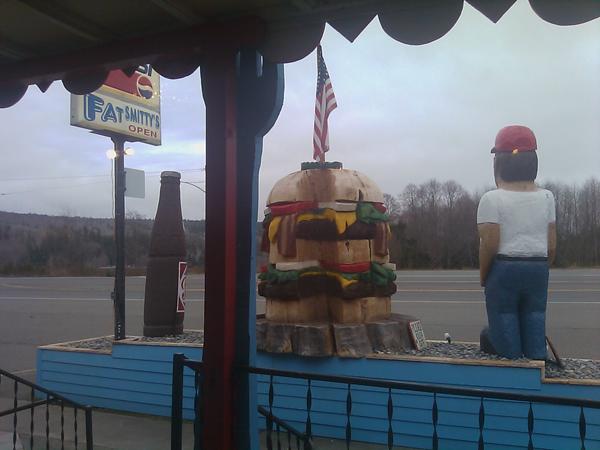 That would be Fat Smittys – just past the turn off for Port Townsend and before the turn off to the WorldMark Discovery Bay.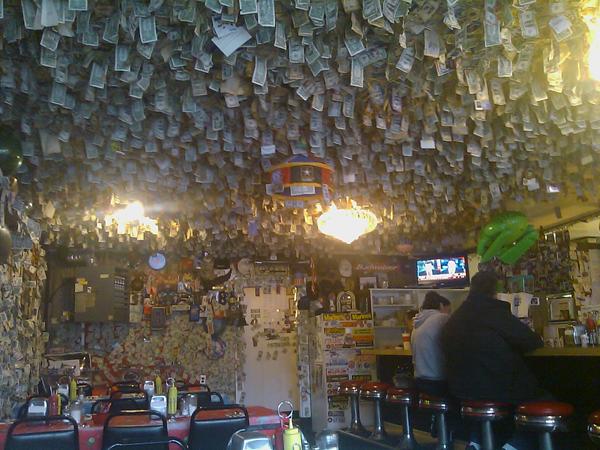 The view from inside the restaurant.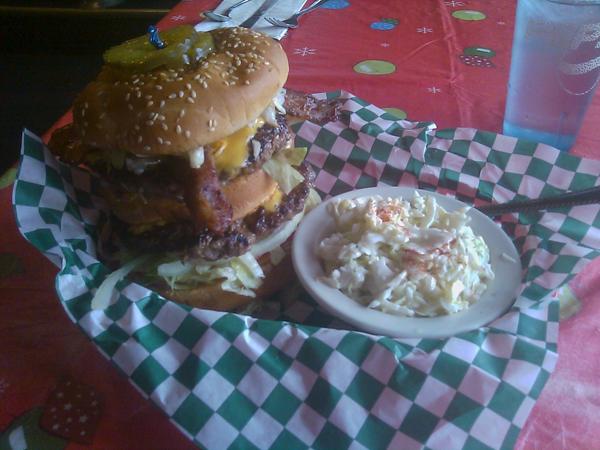 And the Fat Smitty Burger – two patties, bacon, cheese, a slice of round Texas toast in the center which I pulled out as a concession to my low carb diet – as was the subbing of slaw for fries. $10. Cash only, ATM on site. No alcohol served which is pointed out on the outside of the building.
Had to have a little nap after the twisty turny part of the trip around Lake Crescent. Got to Chip and Lindas (the Quilliyute River Resort) about 4:30, but they weren't quite ready to relax so I had an hour to myself in the end suite (extra windows, best view, Unit #6).
Cocktails before dinner which was a lovely stuffed pork loin with oven roasted potatoes and a nice salad – with a nice bottle of French wine that I brought along.
They are the early to bed folks, and I was as well tonight – which is unusual for me.
[213.2]