Opened the shop today after a lovely shrimp omelet: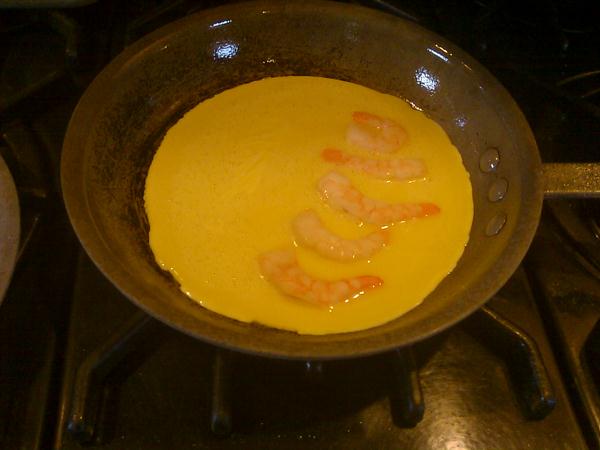 Well, that's the omelet in process. Wish I'd had some cheese.
Realized have way to the shop that I'd forgotten my opera clothes which means going back home to change before the 5:30pm restaurant reservation at Bhan Thai. Damn.
Tasting was very busy with the bottles barely lasting until 4 – only one quiet 15 minute period during the 2-4 tasting, and another big group showed up at 4:15 and I needed to leave at 4:30 to make this opera clothes change happen.
But then the world changed. Got out the door on time, but even before I got to Martin Luther King at the bottom of the hill Wonderfool was on the phone cancelling. He's dealing with the sudden death of a friend (and employer if I remember correctly). Great.
Got Salamander on the phone, which he usually turns off over the weekend to see if he could be ready in 10 minutes to go to dinner and the opera… he said yes, didn't even ask what the opera was (which is Cinderella). Here are a couple of publicity shots:


This would definitely be "opera buffa" which basically means comedic opera: light, fluffy, the opposite of anything Wagner wrote.
Dinner before was good, though they forgot the appetizer and the mains came out ten minutes apart, and they charge separately for rice – guess it's time for a TripAdvisor review.
Plenty of time to get to the opera, like an hour early, which meant more cocktails.
Only nodded off once. Salamander gently nudged me when I started snoring.
A fun evening.
[214.2]