Always amusing when you come home from a trip and you've LOST weight. 5 pounds. Not bad at all.
Fairly slow day at the shop it being Sunday, Super Bowl Sunday – and on the sandwich board out from, it was Super Bottle Sunday featuring this big boy: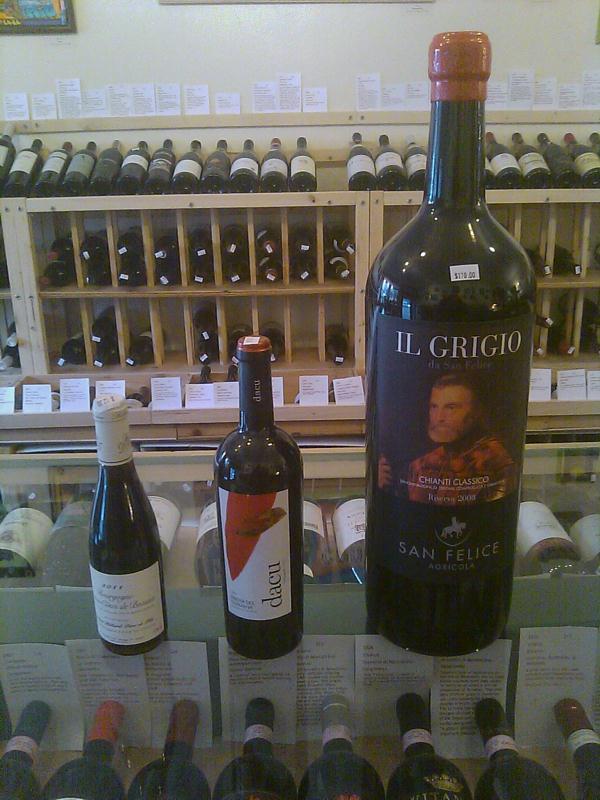 And no, I didn't sell it, but here are the details:
2008 San Felice Chianti Classico Reserva $170
Sangiovese
A Big Bottle of Big Wine.
Il Grigio releases lingering, complex fragrances redolent of sweet violets and wild red berry fruit. The palate displays a wine of appreciable body, nicely lean-edged, and with a crisp acidity.
Let me know if you have a spare $170 – comes with a box (not wood) and might include delivery.
Still not completely over whatever hit me in the Bay Area and now I have directory hell to deal with.
[209.4]