When I'm not sleeping or shopping for groceries or eating, it's all about the directory and getting at least the covers printed since those are on heavier stock and needs to be pampered more than the guts.
So what does the cover look like?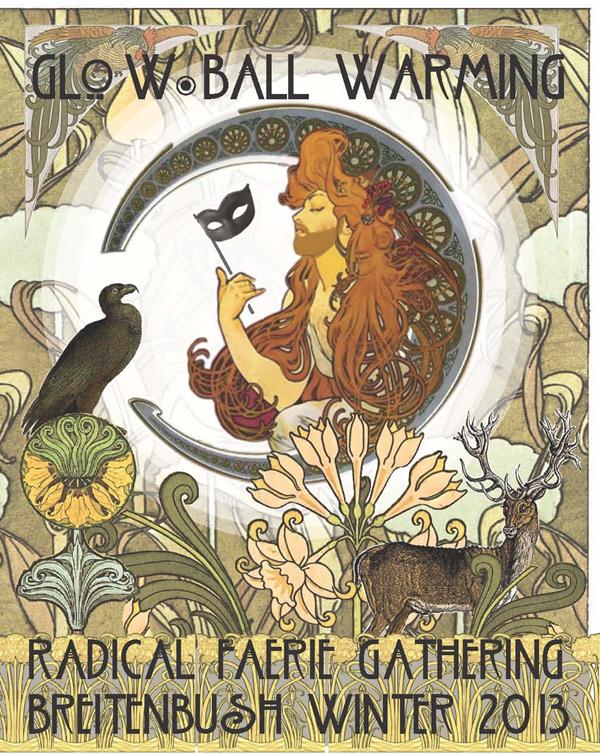 The whole32-page directory is done in this Nouveau style.
The inside design isn't my favorite, but it's what the Queens Registrar want. Their favored layout: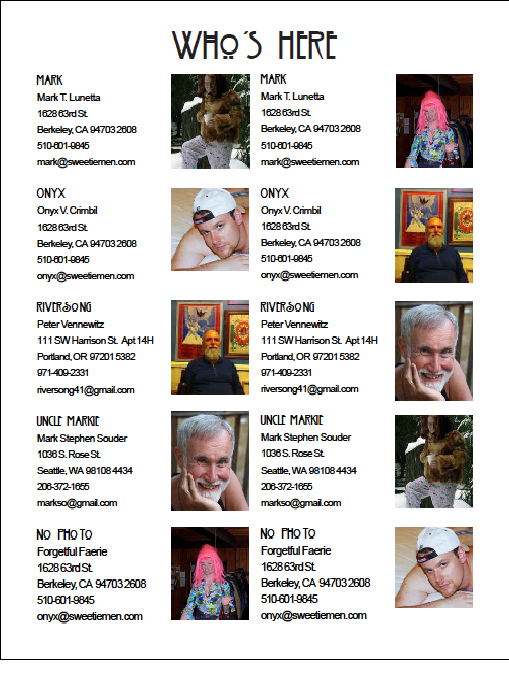 And my preferred layout – which offers bigger pictures in more interesting sizes.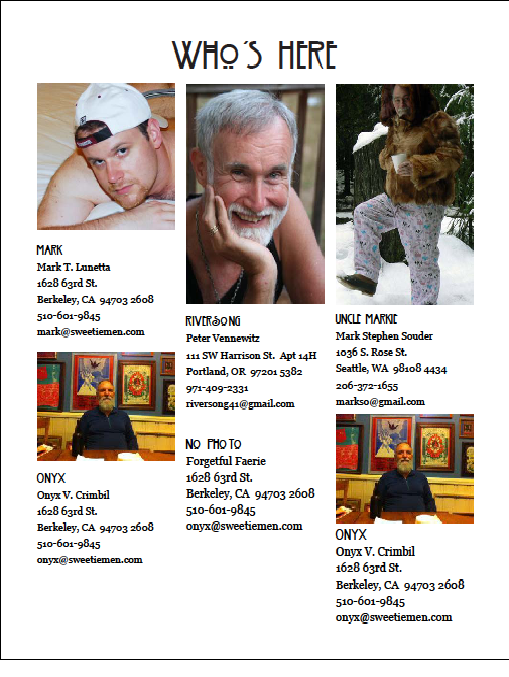 The advantage of the boring layout is then you have more pages for songs, where we live, resources, etc.
Oh well, it's just my duty to provide what they want.
[209.6]