Yet again it's another three day work week – and I can tell you are all crying tears. Colonel Eric who would say… "Working sucks, it's better to be retired on a pension." Others saying… "Please, take my five-day-a-week 9-5 job that is sucking the life out of me and not paying me a living wage." Wouldn't be so bad if I could kick this sinus/head/cold/infection, whatever it is.
Stopped by Safeway on the way home to pillage the 30%off racks and ended up with a few things like boneless pork loin chops, one of which I sliced up and coating in Emeril's Essence which I've seen to lost the recipe for. Roll the chicken in the Essence, stir fry it up and at the last minute add some hot chili garlic sauce, put on a bed of tossed greens and open the wine.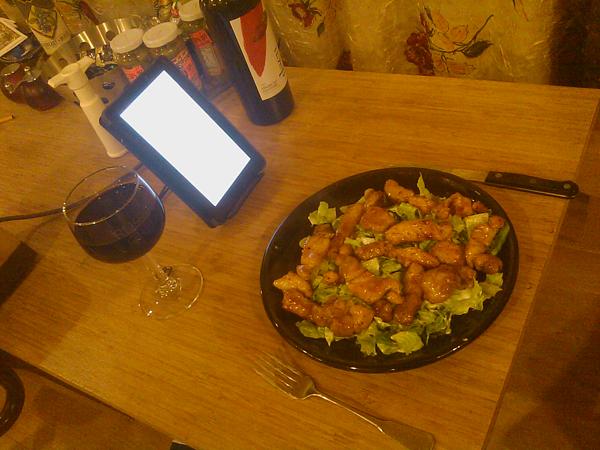 The directory is finally printed, now I just need to muster the troops and get it folded and stapled tomorrow.
[208.6]
UPDATE: Found the spice recipe: http://www.foodnetwork.com/recipes/emeril-lagasse/emerils-essence-recipe/index.html