Well, I have to say that it was an interesting Sunday… twice over last Sunday. Even if you took out $200 in special pre-paid orders, it was still a good Sunday.
Of course, being out of the shop at 5 and having four additional people coming to dinner. That would be the crew coming over to help put the directory together.
Steaks, rice, salad, and wine for the crew after they were done.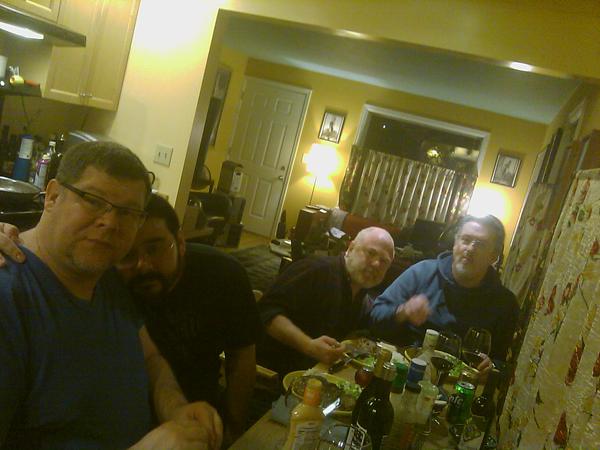 Thanks guys.
[208.2]