Ah youth. Got called into work today so no fun and games beachside. I guess CaddyDaddy and I will have a relaxing day in the condo watching non-stop news. Seems he's as much of a news junkie as I.
On the upside, it does give me time to get my InBox cleaned up, a client or two dealt with and generally feel more grounded in the real world.
Even means time to cook a lovely meal for the two of us – the aftermath: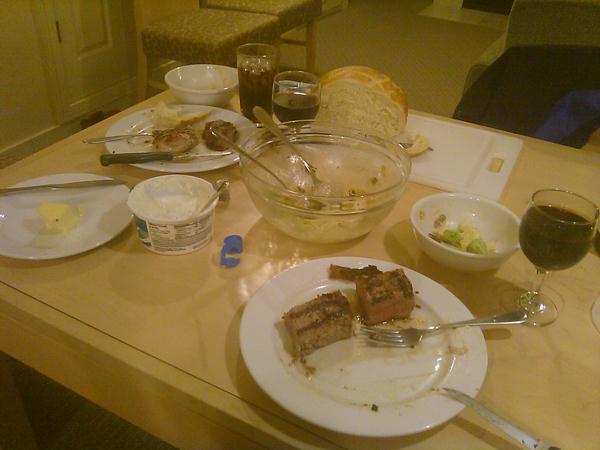 Maybe it's time to get TIVO or something like it –this staying up til 2am to watch David Letterman and Craig Ferguson is killing my sleep pattern.
[? ? ?]