Ended up sleeping on the couch for most of the night and then atop the covers – one less bed for Linda to remake today.
Got out of the resort a little later than I expected, must be the calming sounds of the river.
By noon I was in Port Angeles trying to find the used car lot that I flew past yesterday with a Vixen in it. The Vixen is a mid-eighties RV powered by a 6-cylinder BMW turbo diesel meaning that it got close to 30mpg on the highway.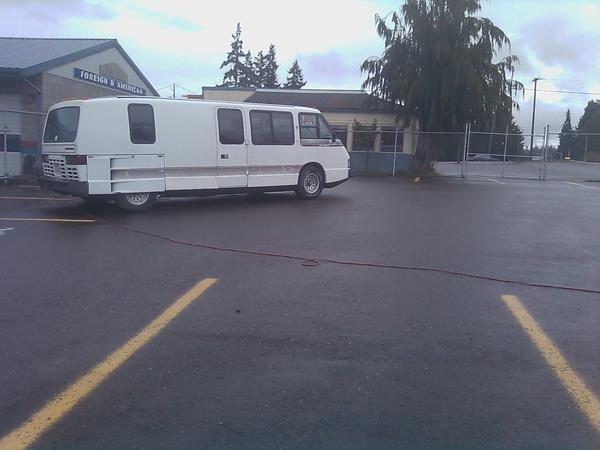 More information here: http://www.vixenrv.org/tiki-index.php?page=HomePage
There was also an amusing Mercedes van from the same era: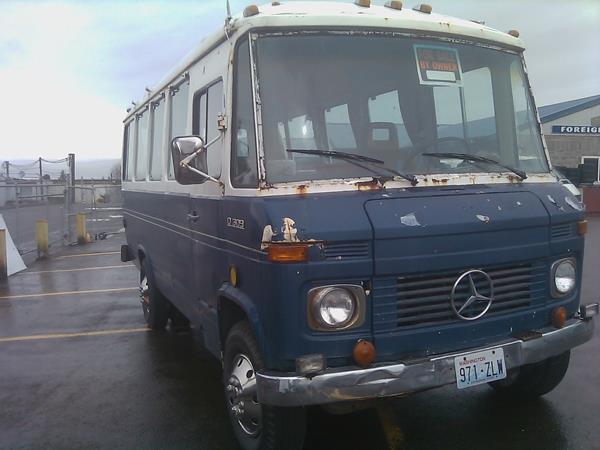 A bit rough, but probably fixable – and the fact that both are plated (Washington State license plates) probably means they are both running.
But alas, no time for new projects.
Dinner with Roxy tonight. He's come at 5 (always on time that boy) so we'd have time to get the last case of wine through the still until I get more… which looks like another 10 cases in the next couple of weeks.
A lovely meal of portabellas stuffed with a green olive tapenade, wilted spinach, a big salad and fresh bread.
[? ? ?]