Spent the day running errands and preparing for dinner with Swanda who was kind enough to brings some packages from the apartment. When he moves next month I guess I'm going to have to build a package drop at the house. I'm really going to miss the free package service. Sigh.
A lovely steak dinner with a salad – which Swanda didn't touch as he'd eaten a bag of lettuce as a salad for lunch. Just straight protein and a Bonny Doon Nebbiolo – man that was one tasty bottle of wine.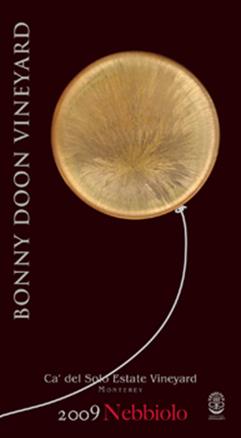 Another wine that is too expensive for everyday drinking ($45 retail). Sigh.
After Swanda retreated back to his place I installed a new magenta toner cartridge in the big printer with disastrous results….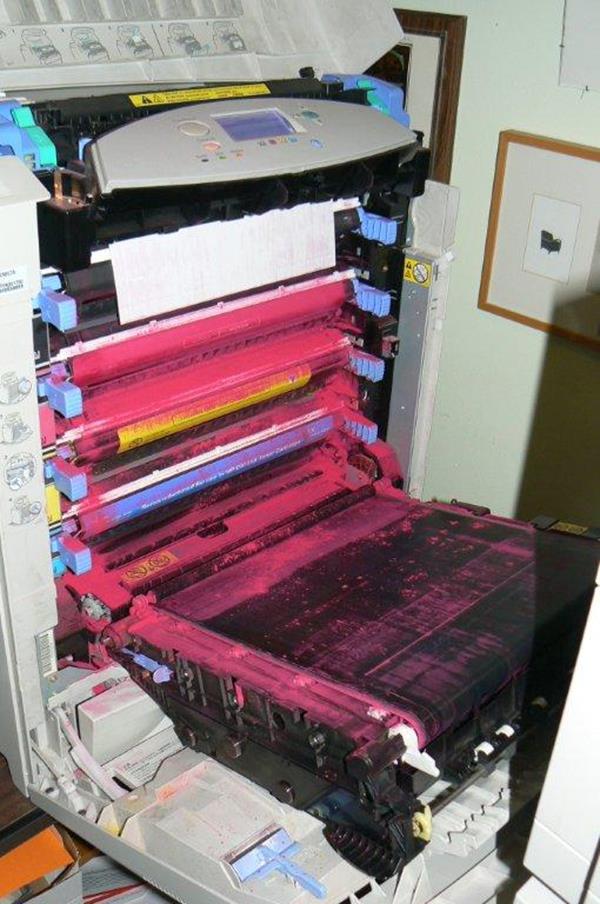 What a mess to clean up… and now my vaccum clear intake is all magenta as well. Sigh.
[211.0]