For all the late night chatter I'm surprised everyone was up at 9 – not so surprised by Michael's partner as he has back-to-back meetings all day at Google where his in the ad end of things.
Got a load of laundry run and hung (I should say Michael did), and then we were off for our shopping adventure to Sham Shui Po which is filled with electronics dealers (whole or in pieces) and wholesale clothing. Can you guess which one I'm interested in.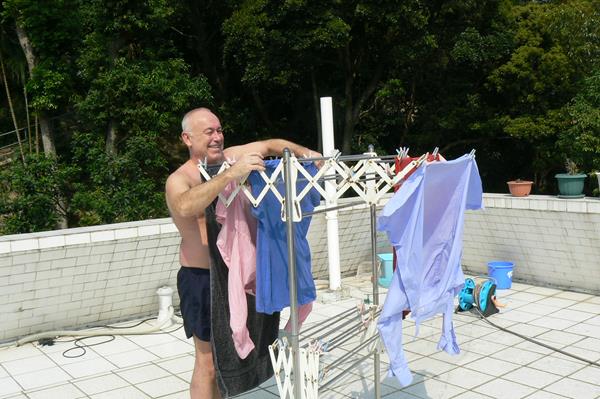 And the view from his rooftop deck – a little smog, but that should burn off in a couple of hours.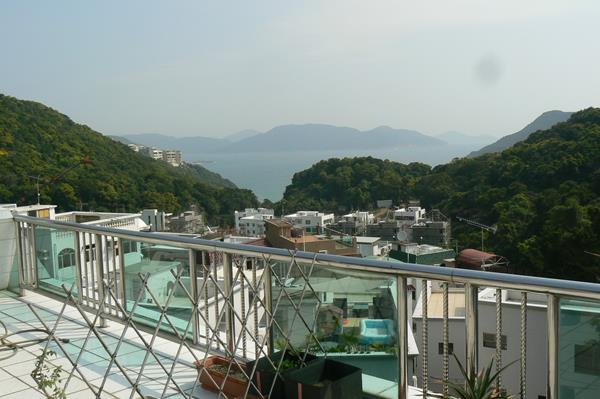 The bus to the train, to the train, to the train and we are there. There would be Golden Dragon Computer. Two stall packed floors covering a city block. Not as big as the Aki Habari Electronics District in Tokyo, but close. And I'm sure I've only scratched the surface of this district, also known for its wholesale clothing.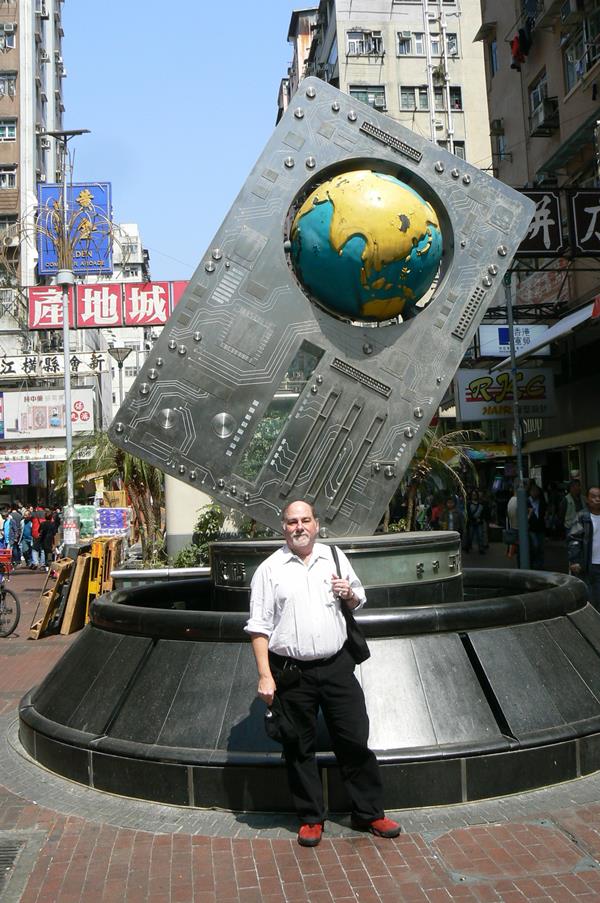 Thanks Michael for this great photo.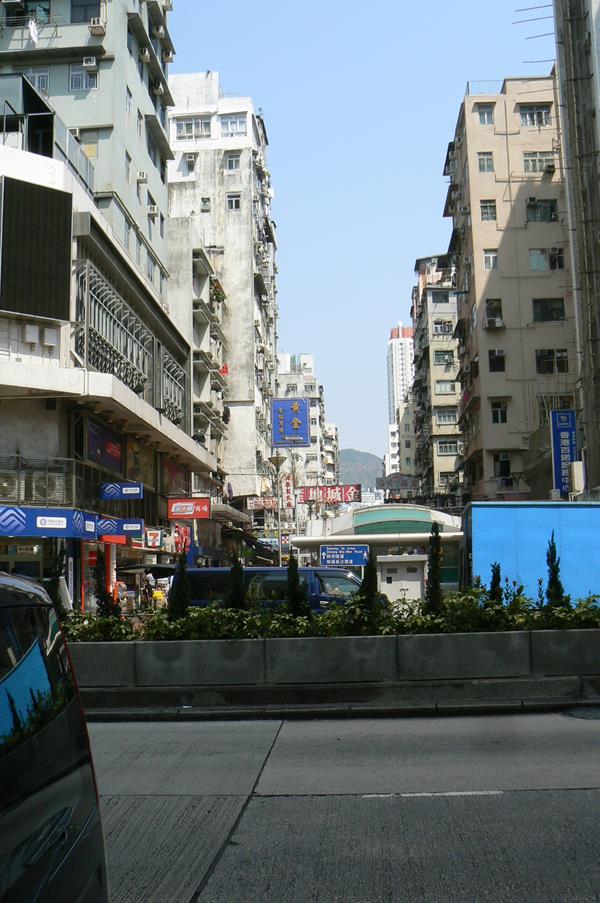 And the neighborhood in general – think REALLY crowded for tall Westerners.
Or my favorite series on the way home: Empty train, full train.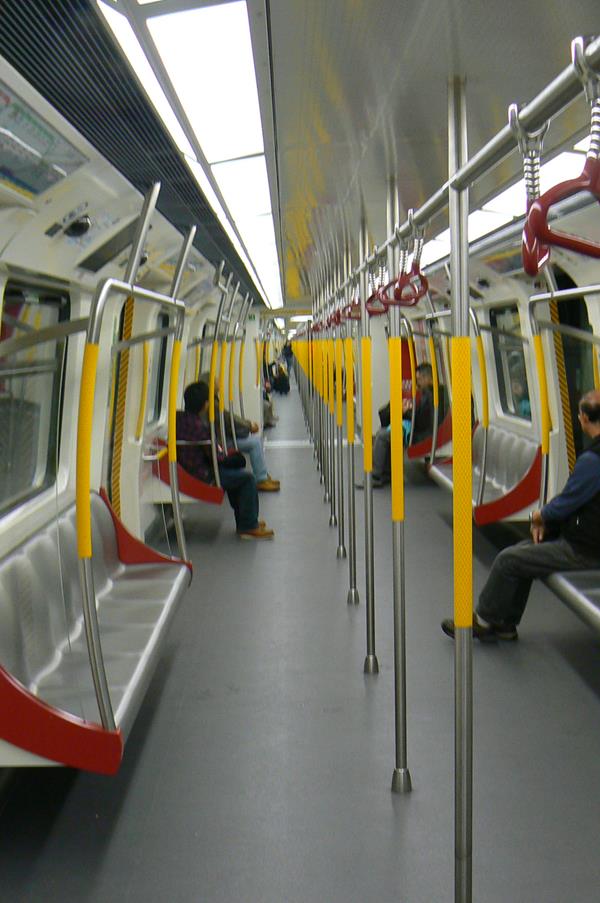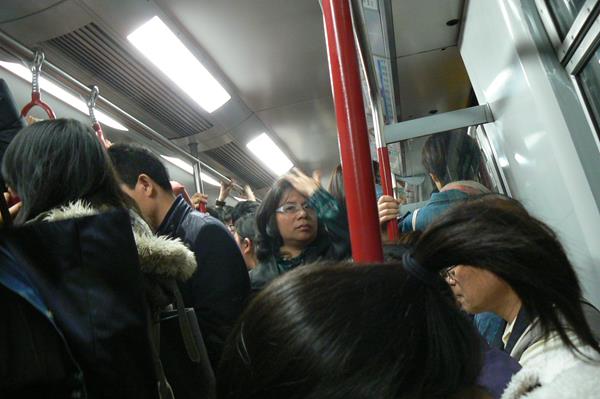 Time difference? 10 minutes and one stop.
Shopped for Diet Coke — we are both addicted, though he buys the expensive shipped in from the UK Diet Coke and what they have in Hong Kong is Coke Light. Personally I always thought they were the same. Guess not.
We met Michael's partner at Largo, down the hill from their hillside village (and you could tell – hillside – from the photo of ClearwaterBay.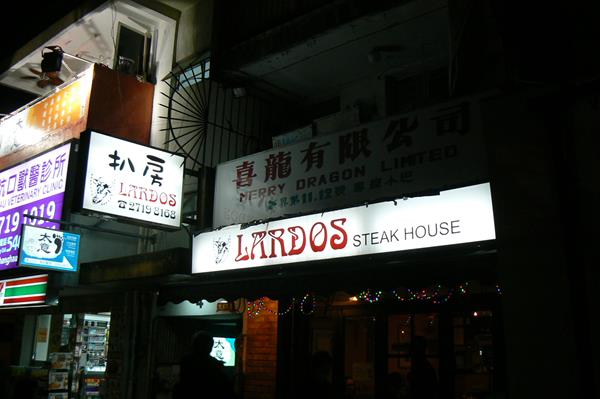 I picked up dinner….steaks for everyone, $650HKD (divide by 7.7), not bad. Didn't have any booze though so that does change the numbers, but it did come with a lovely large salad which I've been missing.
Next up was to go for an hour long foot and back massage around the corner. I think I got the women's version of a sumo wrestler – she almost brought me to tears at a couple of points.
Needless to say after that we took a cab back up the hill.
[? ? ?]